Hot to Trott for COVID heroes
Published: 24 November 2020
Reporter: David Upton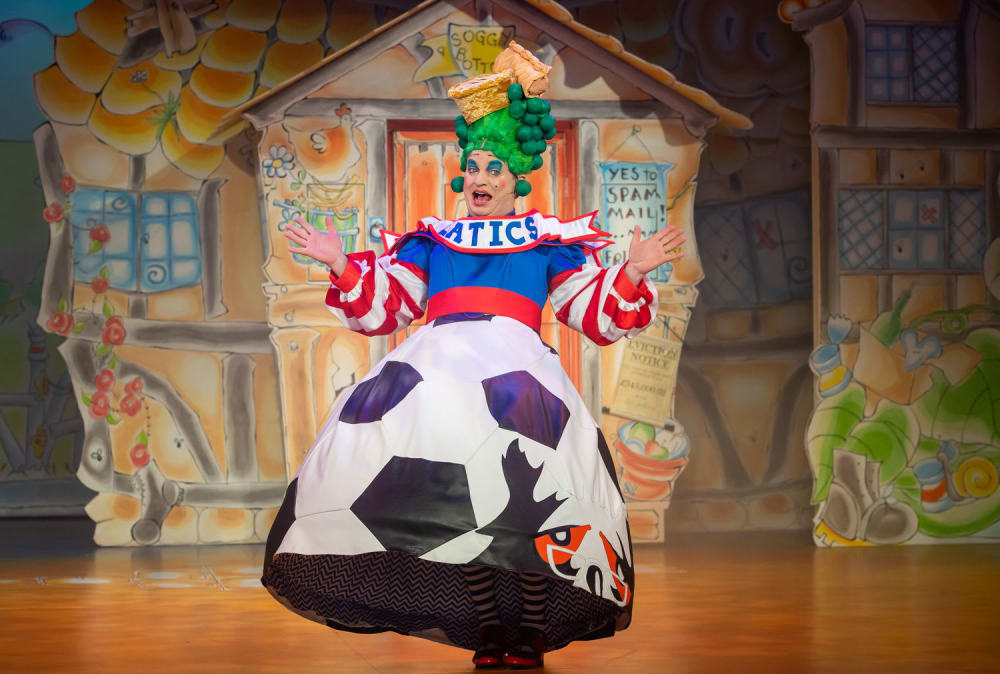 If you know someone who has achieved something great or overcome something challenging during the coronavirus crisis and would like a special message from Oldham Coliseum Theatre's Dame Dotty Trott, then hurry!
The Coliseum's renowned pantomime has been postponed to 2021, but messages from the Dame are one of a series of offers designed to keep some panto magic alive in 2020.
Nominees could be someone who works for the NHS, a teacher, a neighbour, a co-worker, volunteer or simply a good Samaritan.
Nominations can be made by completing a submissions form, downloaded from the Coliseum web site, and returned to the theatre by December 2.
Messages will be unique for each successful nominee, recorded on video and shared via a link. There are 20 available.
The Coliseum's other digital festive offers include Advent Plays, released daily across the theatre's social media channels, and Panto Digital Storytelling, which will run online from December 12 to January 2, giving audiences the opportunity to invite Dame Dotty Trott and Cinderella into their homes for unique tellings of their famous tales.
From December 6 to 20, there will also be 'pervasive' experience from Riptide.
It's a two-week long universal experience which aims to form new connections and combat isolation with people from across the country. Complete a questionnaire and based on your answers you will be paired with someone for your experience. Once paired, both participants will receive daily instructions and through SMS text messaging form a remote pairing, and maybe a friendship. Riptide has curated a structured fortnight experience based on scientific evidence on how we make friends.