Housetrap brings immersive theatre into the home
Published: 20 March 2020
Reporter: David Chadderton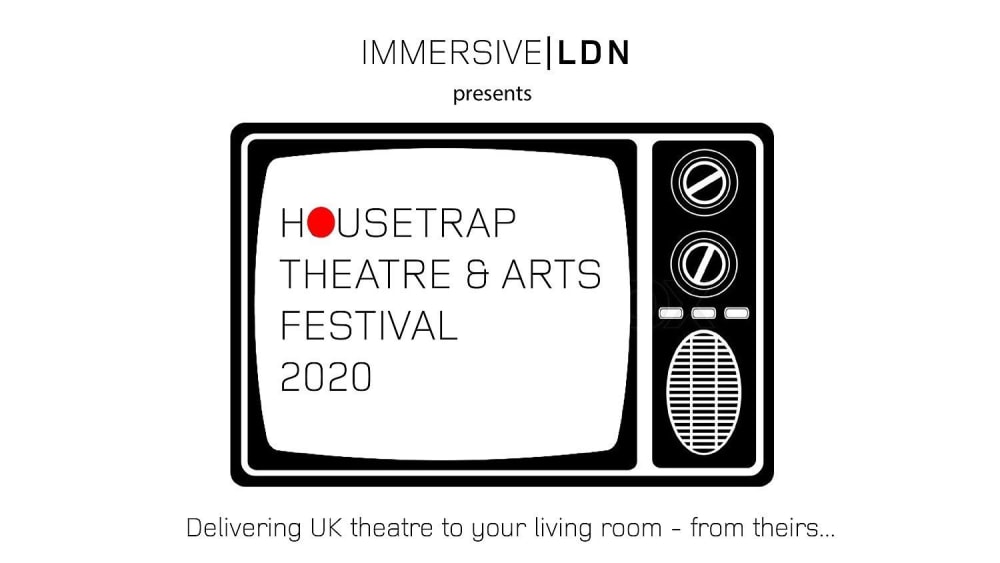 Immersive LDN, a West End venue that creates "theatre-led immersive experiences", will deliver theatre from and to living rooms with Housetrap Theatre and Arts Festival.
The festival will be streamed live on Friday 3 April from 6:30PM until midnight, with slots available to performers of between 15 and 50 minutes in length. It will be donation-based, with all money raised after deduction of running costs being shared between the artists.
Louis Hartshorn of Hartshorn-Hook Enterprises said, "the recent outbreak of the COVID-19 has in a single motion entirely disrupted our world and cost countless people their jobs. Access to culture and entertainment has come to an immediate halt while the demand for making and consuming theatre and the arts burns ever bright.
"That's why Immersive LDN have come up with the Housetrap Theatre & Arts Festival using our in-house kit and artists' domestic technology to create the closest thing we can to a Work From Home environment for an industry built on human interaction. We hope Housetrap Festival will come from living rooms all across the UK and end up in living rooms that may not have had access before the pandemic—and we hope to continue this afterwards.
"Housetrap follows the makeup of the traditional festival, with the exception that it's entirely remote. It will, however, be organised by a team with over 50 years of festival experience between them (from Brighton to Edinburgh and Singapore to Adelaide), with performers programmed into a curated evening of entertainment with a mix of genres and audiences."