Hubbub anniversary with première and workshops
Published: 2 September 2022
Reporter: Steve Orme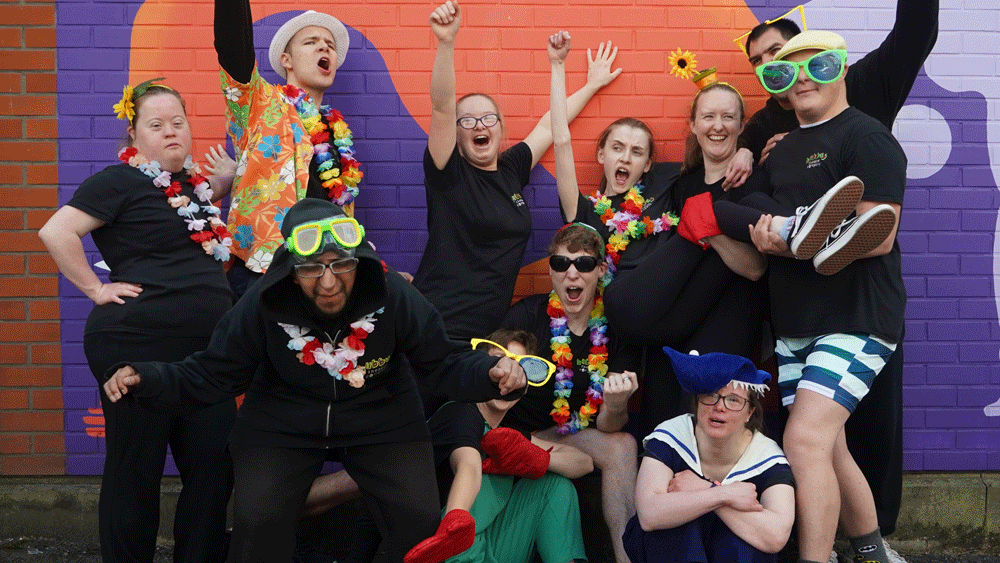 An integrated theatre company based in Derby is celebrating its tenth anniversary with a programme of performances, workshops and an exhibition.
Hubbub Theatre Company brings together learning disabled and non-learning disabled actors from across the region to create indoor and outdoor work which it performs across the UK.
It offers the only actor training programme in the East Midlands for learning disabled actors as well as a broad community engagement programme and training for other organisations to promote inclusive and integrated work.
The tenth anniversary celebrations will start with the première of The Drum as part of the Derby Festé outdoor festival. The work features a boy who trades acts of kindness to achieve his heart's desire of having a drum. Hubbub will perform two shows at the city's Markeaton Park on Saturday September 24.
Lead actor Bharat Singh who joined Hubbub in 2017 said, "I'm very much looking forward to the audience feedback to The Drum. I've always enjoyed telling stories and I hope one day to make my own film to tell stories of my own or those based on true events."
The première of The Drum will coincide with the start of an exhibition at Hubbub's host venue Déda in Derby's Chapel Street which will highlight a decade of work with its learning disabled community across the East Midlands. The exhibition will continue until December 2022.
An event and workshop for creative professionals to learn more about the company's work is planned at Derby Theatre in October.
Hubbub is also offering creative workshops which are available to schools and organisations working with learning disabled and neuro-divergent children, young people and adults. The workshops are designed to improve individuals' sense of wellbeing, creative expression, self-esteem and teamworking skills.
Drama and movement therapist and creative practitioner Jen Sumner set up Hubbub. She said, "Hubbub was established to create theatre that integrates learning disabled and non-learning disabled actors of the highest possible quality.
"Our work is centred on wellbeing, creativity and connection but above all kindness with a firm belief that every human being has a place in the world and is equal.
"We've achieved a great deal in the past ten years but there's still so much we want to do. However, as with many other small arts organisations, our main constraints are down to lack of funding.
"Our anniversary celebrations will therefore coincide with a crowdfunding appeal which I hope will secure our future for the next ten years and beyond."