Jeff back at Buxton in new dementia drama
Published: 3 July 2022
Reporter: Steve Orme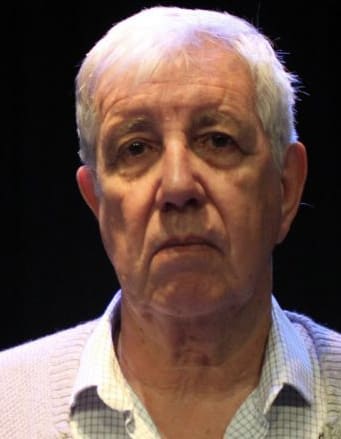 Oldham-based actor Jeff Longmore is to return to Buxton after almost 30 years in Dare to Know Theatre's new drama The Forgotten which will have three performances at Buxton Fringe.
Longmore graced the Buxton Opera House stage in 1984 in the world première of the musical adaptation of Roald Dahl's James and the Giant Peach. He is known for outlandish characters, fishnets, frocks and wigs and is exchanging all that to take on the role of 64-year-old George, an early-onset dementia sufferer who moves to a new care home, in The Forgotten.
Longmore went to Oldham Coliseum Theatre in 1978 to appear in four plays but ended up staying for four years, appearing in 27 consecutive productions including Mike Harding's One Night Stand which transferred to the Apollo Theatre in London's West End.
He is excited to be returning to Buxton and taking this dramatic turn in his career. He said, "it's been both physically and emotionally challenging for me as an actor to play George but very rewarding.
"It's been a great experience working with Dare to Know Theatre, putting all my trust in the director Miranda Parker and the shining talent of the writer Jake Talbot."
Longmore is supported in the play by a cast of almost 30 actors who lend their voices to characters within George's life and past including Kenneth Alan Taylor, Julie Edwards and Jeni Howarth-Williams.
Dare to Know Theatre will be making its Buxton Fringe debut. Jake Talbot said, "The Forgotten is very different to what we normally do. We're using technology in a way that we've never done before but in a way that's still accessible to the audience. At the heart of the story is a local man with a local story looking into local history and for me that's what Dare to Know Theatre is about."
The Forgotten can be seen at Underground at the Old Clubhouse on Wednesday 6 July at 5:30PM, Thursday 7 July at 7PM and Friday 8 July at 2:30PM.