Jo hopes to create right effects at the New Vic
Published: 14 July 2012
Reporter: Steve Orme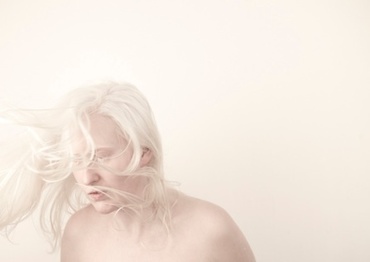 Artist Jo Bannon is gearing up to present Foley, an exploration of the technique of creating sound effects for film, at Newcastle-under-Lyme's New Vic Theatre.
An hour of sound effects, imagination and good, old-fashioned suspense will feature Bannon exploring this specialist art form to create a film noir complete with femme fatales, chase scenes and a fight to the death conjured with nothing more than party poppers, bits of wood and lots of vegetables.
Bannon says, "Foley explores the mysterious world of the foley artist—the people who create sound effects from unusual and everyday household objects for film, TV and radio.
"I'll be working with the audience to create the soundtrack to the story, to create a fiction we can all momentarily believe in.
"By exposing one of the tricks or mechanisms of theatricality, that of the handmade sound effect, the performance will ask the audience to both look and imagine, see and believe."
Based in Bristol, Bannon is an artist making live art and performance. She has toured shows both nationally and internationally.
She is an associate artist of Arnolfini, one of Europe's leading centres for contemporary arts, and In Between Time Festival, an international biennial of live art.
Bannon's work mixes storytelling, demonstration, sound and movement. It finds different ways of creating scenarios to put the audience at the centre of the action.
The New Vic will be staging Foley in its Stephen Joseph Room on Friday and Saturday.