Joe's solo show for Salford
Published: 25 July 2021
Reporter: David Upton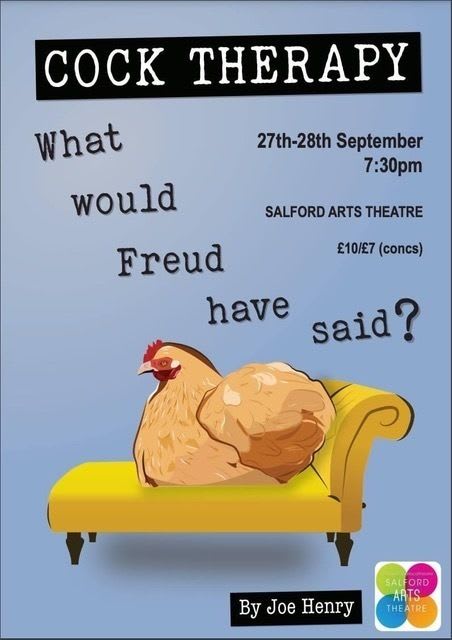 Joe Henry is putting on a show at the Salford Arts Theatre as part of the Greater Manchester Fringe Festival.
It's the first thing he's ever written / performed / produced "outside of educational situations" since he graduated from the University of Salford last year. He penned the show during the third lockdown at the start of the year.
It's a tragicomedy called Cock Therapy about a gay sex addict set during one of his therapy sessions and is at Salford ArtsTheatre September 27–28.
He describes it as "very funny, very sad and very gay.
"It's probably the gayest thing I've written, which, honestly is an achievement. It's a story that should be told, and now is a better time than ever."