Joint winners of Peter Lathan writing prize
Published: 21 October 2022
Reporter: David Chadderton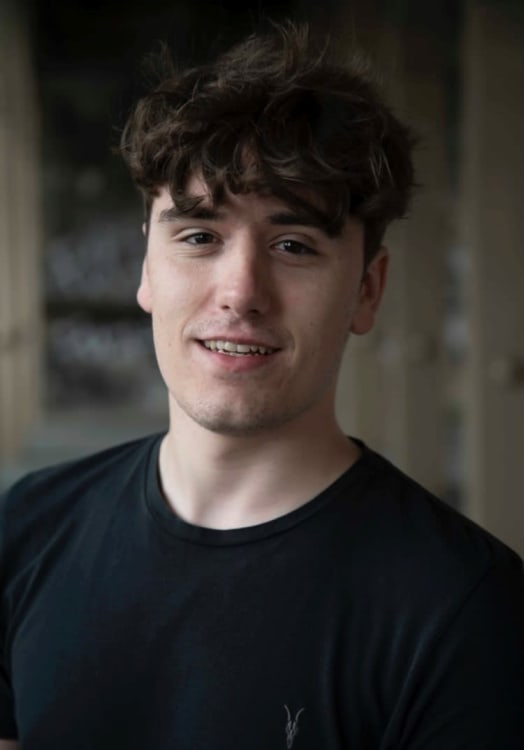 The Customs House has announced the winners of the Peter Lathan Prize for New Writing to be Louise Powell and Ben Gettins as part of the South Tyneside Art Centre's search for new voices.
Powell's Grown Up Writin' follows two schoolgirls navigating the chaos of year 11, while Gettins's Wearmouth looks at the story of two men reminiscing about their life choices at Wearmouth Bridge under the backdrop of a roaring match at Sunderland's Stadium of Light.
The plays were performed as part of The Customs House's PLAY 2 competition on 3 October 3 featuring five 15-minute extracts from local writers, including Mutations by Alex Oates, Story Tyne (My Working-Class Street) by Lizzie Lovejoy and Cold Pizza by Benjamin Storey.
Fiona Martin, Deputy Director, said, "the purpose of the prize to demonstrate our commitment to new writing and more importantly continue Peter Lathan's legacy of talent development in the region.
"The standard of the scripts was very high and choosing our winners was a tough decision. We're excited to see where they go next and to help two writers—both at different stages of their writing careers, on their journeys to the stage with these two new pieces of writing."
Louise said, "Peter was the first critic to ever review my theatre work (a lovely review he gave me too!), so it means a lot to have my work selected for a joint prize named in his honour."
Ben added, "I'm absolutely flattered to be receiving this award. The fact it's came from the stories that I've been surrounded by my whole life is so much more special to me. I feel like I have an opportunity to lift the rug up and show off all the people that made me who I am."
Submissions for PLAY 3 will open in 2023. For more information on how to apply, e-mail [email protected].