Jon Culshaw is Flying High with Les in Chorley
Published: 12 July 2022
Reporter: David Upton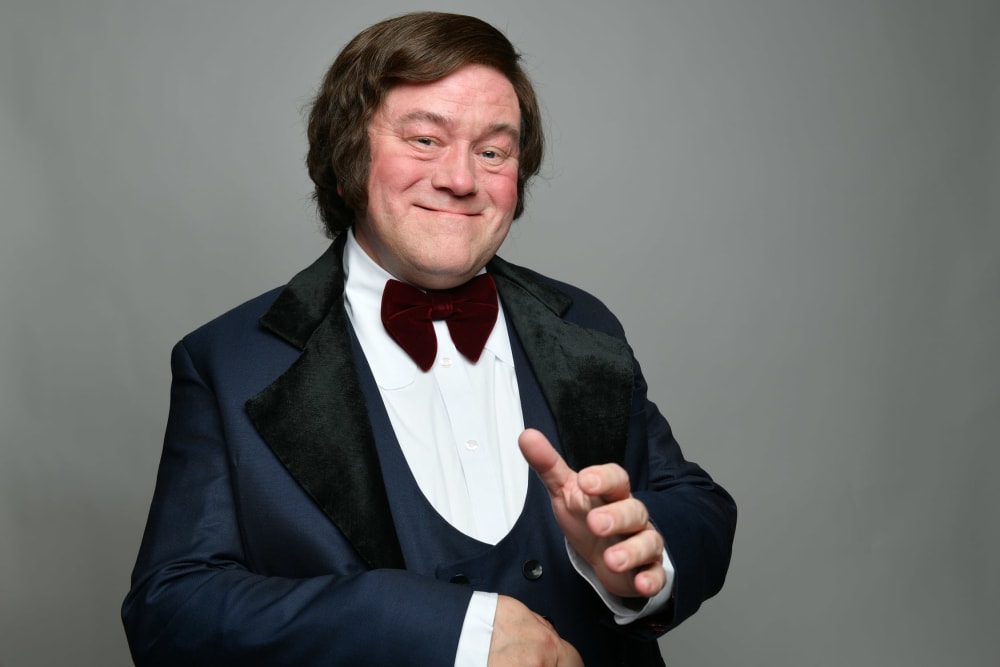 When actor, comedian and impressionist Jon Culshaw takes to the stage of his hometown's Chorley Theatre on Sunday night, one funnyman with deep Lancashire roots will be paying tribute to another...
It will also be a 'sneak' preview of a performance that's set to première at Edinburgh Festival before going on a national tour that sees it return to the county for several more dates.
Les Dawson: Flying High is a homage and celebration of the comedy legend Les Dawson, who was born in Manchester but made his home on the Fylde coast, in Lytham St Annes, whilst Jon was born in Ormskirk and had one of his first big breaks as a radio presenter on Blackpool's local broadcaster Radio Wave.
And this new production is written by Tim Whitnall, whose breakout play Morecambe—about the life and times of another legendary Lancashire comedian, Eric Morecambe—also debuted at Edinburgh before winning an Olivier award in London.
In Les Dawson: Flying High, Jon Culshaw aims for a performance that goes beyond a basic recounting of Dawson's life, to explore contemporary themes such as mortality, identity, love, kindness, spiritual beliefs or even ambition as he travels on Concorde, at twice the speed of sound, 68,000 feet above the Earth.
Whitnall's writing analyses happy moments, trials, and tribulations of the comedian's life with a more philosophical approach that also looks at his subject's literary talent and the origins of a successful life.
Growing up, Les, a self-declared 'slum kid', yearned to be recognised for his writing prowess, and to transform a passion for literature into a full-time profession. Simultaneously, he discovered his ability to make people laugh and carried this ambition into adulthood, reflected in his memoirs No Tears for the Clown.
The autobiography acted as a pool of information for Tim Whitnall. His play also uses a variety of audio-visual effects.
Jon Culshaw, often regarded as Britain's best impressionist, now has a catalogue of more than 350 characters, ranging from John Bishop to Barack Obama, Professor Brian Cox to Michael Gove. It makes him a mainstay of Radio 4's Dead Ringers comedy half-hour.
In 2018, he also gave a unique performance as music icon David Bowie in the dramatic play The Final Take: Bowie in the Studio, also for BBC Radio.
Earlier this year, he also 'became' Hughie Green in another Tim Whitnall play, Lena, about the life of singer Lena Zavaroni—also destined for a national tour.
Jon's latest performance is directed by Bob Golding, himself an actor and voice actor who has been behind a variety of work in his 33-year career including a previous five-star Edinburgh fringe festival play, A Man Called Monkhouse, as well as playing the title role in Tim Whitnall's Morecambe.
After the Edinburgh dates in August, there are performances in Lancaster and Salford, besides two final dates in Lytham St Annes in December.