Jonathan's Nowhere To Run
Published: 20 November 2022
Reporter: David Upton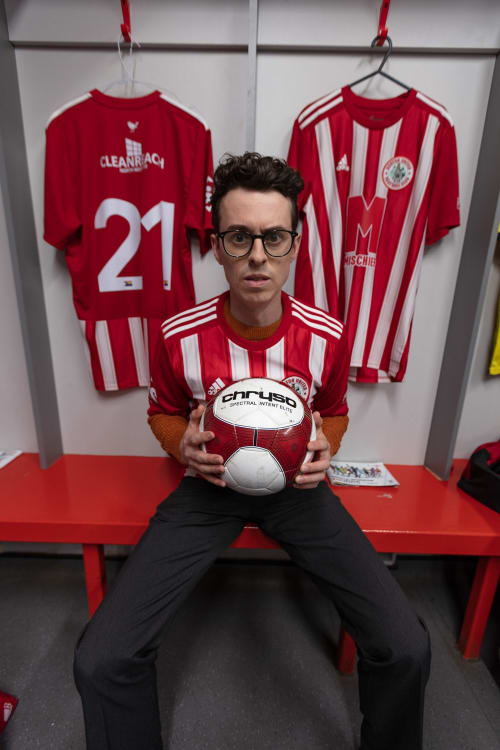 Nowhere to Run is a warts-and-all insight into the running of a non-league football club, written by comedy performer and writer Jonathan Sayer of Mischief Theatre.
It follows the first year of Sayer's co-ownership (alongside his dad) of his local football club, Ashton United FC, near Manchester. As his initial optimism begins to fade and the briefest of honeymoon periods comes to an end, Jonathan starts to realise the scale of the challenge ahead.
Battling to keep the club afloat, a record number of games without a win sees hope turn to despair as Jonathan contends with a mutiny from a group of octogenarian supporters, constant battles with the local council and a star striker who arrives on crutches despite somehow passing his medical.
Nowhere to Run by Jonathan Sayer will be published in hardback on 18 May 2023.