Jungle Book in Williamson Park
Published: 23 June 2022
Reporter: David Upton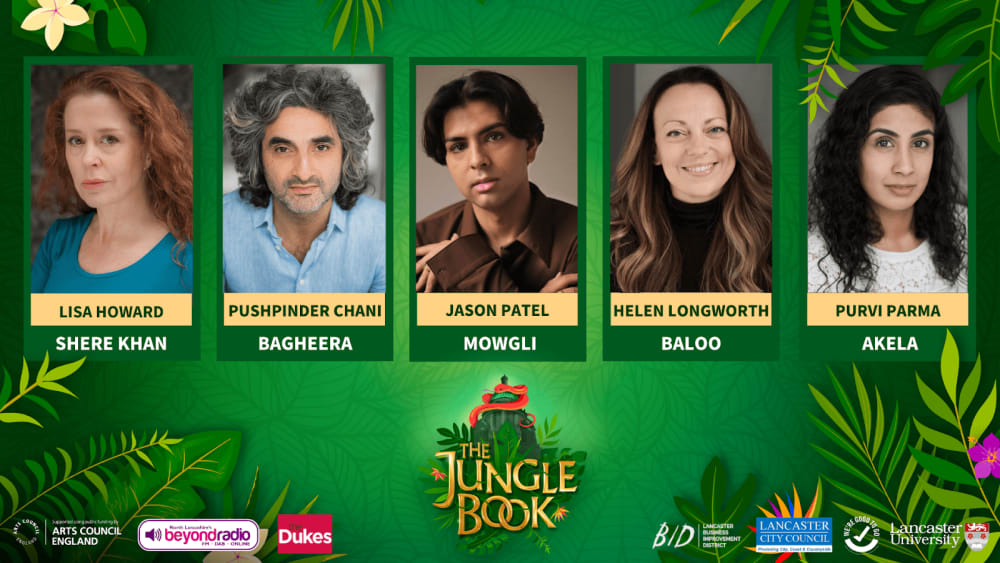 The Dukes in Lancaster has the full cast for its annual summer production at Lancaster's Williamson Park, from July 22 to August 28.
The Dukes has been entertaining families with their summer promenade shows since 1987, attracting a total of more than half a million people.
This year's Jungle Book is told by heroic wolves, cheeky monkeys and jungle creatures.
Adapted by Andrew Pollard and directed by Sarah Punshon, who both worked on last year's Grimm Tales, the cast are: Pushpinder Chani (Midnight's Children) as Bagheera, Lisa Howard as Shere Khan, Helen Longworth (The Archers) as Baloo, Purvi Parma as Akela and Jason Patel as Mowgli.