Khan Joins Olympics Ceremony Team
Published: 27 January 2012
Reporter: Peter Lathan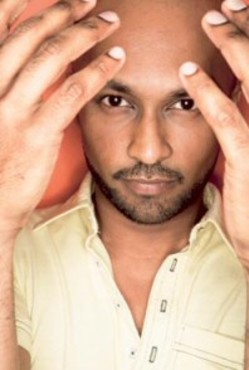 Dancer and choreographer Akram Khan is to be part of the team collaborating on the Opening Ceremony of the London 2012 Olympic Games, devised and directed by Oscar winning British Director Danny Boyle.
The ceremony, entitled Isles of Wonder, will be devised and directed by Oscar-winning Danny Boyle and will cost £27m to stage. It will end with the tolling of the biggest bell in Europe which will weigh 27 tonnes and be inscribed with Caliban's "Be not afeard, the isle is full of noises".
Boyle said that Beijing ceremonies were "breathtaking" and that the "sheer beauty" of Athens in 2004 was "very, very inspiring", he said, but took the 2000 Sydney Olympics as the basis for his planning. They, he said, "Had a feel of the people's Games. A reduction in scale is inevitable but it will be spectacular."
The opening, said Stephen Daldry, the creative director for the Games ceremonies, will be "a journey which will celebrate who we are, who we were and who we wish to be" and will "allow us to celebrate the rich heritage, diversity, energy, inventiveness, wit and creativity that truly defines the British Isles."
Khan, who's work Vertical Road won "Best Modern Choreography" at the Critics' Circle National Dance Awards this week, is recovering from a tendon injury sustained earlier this month. His performance at the London 2012 Olympics Opening Ceremony will be his first public performance in 2012.
He said, "It is a thrill and an honour to be collaborating with Danny Boyle on the Opening Ceremony of the London 2012 Olympic Games. The eyes of the world will be on London, in what will be one of the most watched performance events of all time. To be able to contribute is one of the most rewarding and exciting moments of my career. My work has always been about courageous and ambitious experiences, that take audiences on a unique journey that crosses cultural boundaries and I look forward to bringing all these qualities to my Opening Ceremony performance.
"I am recovering well from my recent injury and am looking forward to getting back to preparing for this incredible event."
The opening ceremony will take place on 27th July.