King's Head announces Wesker 80th birthday season
Published: 16 March 2012
Reporter: David Chadderton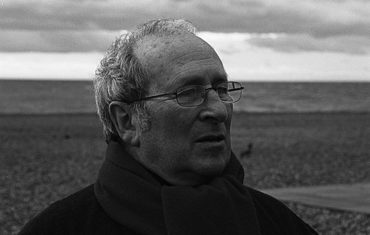 The King's Head Theatre in London has programmed a special season to celebrate the 80th birthday of playwright Arnold Wesker.
The season opens in May with the London première of Wesker's play about false memory syndrome Denial, written in 1997 and first staged at Bristol Old Vic in 2000. It will be directed by Adam Spreadbury-Maher.
Caritas is an opera by Wesker and Robert Saxton set against the backdrop of the Peasants' Revolt of 1377, which will here be given its first London revival by director and designer Pamela Howard.
Finally, Wesker's famous trilogy of Chicken Soup with Barley, Roots and I'm Talking About Jerusalem will be performed as a single piece based on an unmade film script that Wesker wrote for John Dexter. Wesker said of his writing of this piece, "I made changes. I threw out much and—notice my use of the word—'remembered' new material. It's a fresh work. The Trilogy revisited. A fourth script rather than an adaptation of the three plays. A rethinking of my past. The film has not yet been made. Perhaps it's awaiting its time."
Denial will run from 15 May to 9 June and Caritas from 20 May to 10 June. The new Wesker Trilogy is scheduled for April 2013.
For more information, see www.kingsheadtheatre.com.