Lancaster dance collaboration
Published: 1 May 2022
Reporter: David Upton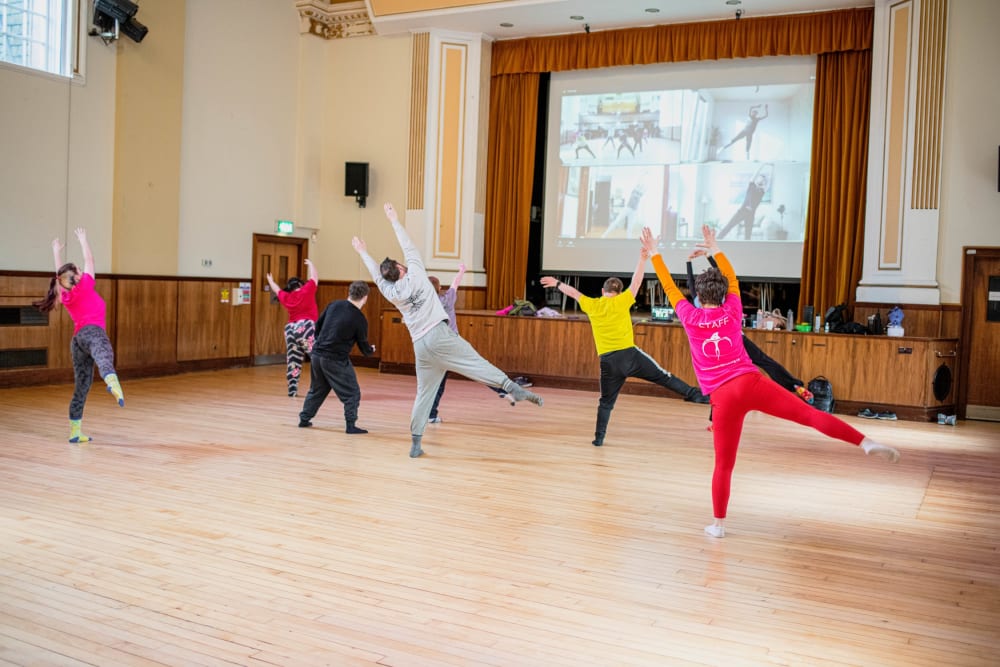 Lancaster's LPM Dance has teamed up with one of the most renowned dance companies in a unique international collaboration.
It has brought together a group of professionals from England, Scotland, Estonia and the USA, to work with, and learn from, artists from the Limón company in New York.
Founded in 1946, Limón has been at the vanguard of American modern dance for decades.
All the dancers involved came from different training backgrounds including some with disabilities.
LPM co-founders George Adams and Helen Gould travelled to Glasgow to meet up with Julie Spence and Neil Price from Indepen-dance, Scotland's award-winning dance company for disabled and non-disabled performers. They then connected virtually with dancer and choreographer Eve Mutso from Estonia and three Limón company dancers in New York.
LPM, founded in Lancaster in 2011, has particular expertise in using dance to improve health and wellbeing and has specialist training in dance and Parkinson's, dance and dementia and dance and movement psychotherapy.