Latest Octagon redevelopment plans revealed
Published: 28 May 2017
Reporter: David Chadderton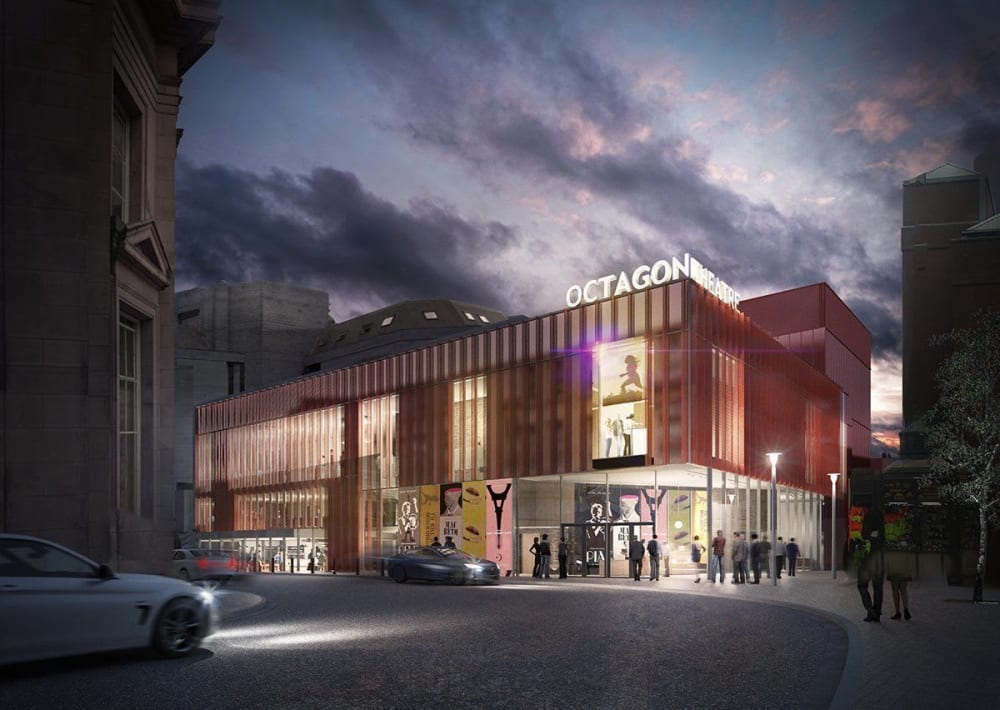 Bolton's Octagon Theatre has revealed the latest plans for its major redevelopment programme, due to begin mid-2018 with the theatre to reopen in autumn 2019.
The work will retain the core of the flexible octagonal performance space and auditorium but will involve major demolition and rebuilding of large sections of the building. The new building will include two multi-purpose studio spaces for rehearsals, participation activities and performances and new café and bar areas.
Chief Executive Roddy Gauld said, "much of the detail is still being developed, including the final colour and the material of the exterior, but you can already see how much more welcoming, visible and larger the Octagon will be.
"We know how much people love the Octagon and, as we rebuild it, we are retaining the auditorium and the overall character of the building.
"Internally, as well as the main auditorium, our new studio spaces will provide better facilities for young people and the community. The building will be fully accessible and the audience experience will be much better, with air conditioning and new toilets. And backstage, artists and staff can look forward to more modern, less cramped working conditions."
Funding has already been secured from Arts Council England and Bolton Council, but a fundraising campaign is ongoing to raise the remainder of the anticipated £10m cost of the project.