Little Amal completes her journey
Published: 10 October 2021
Reporter: David Upton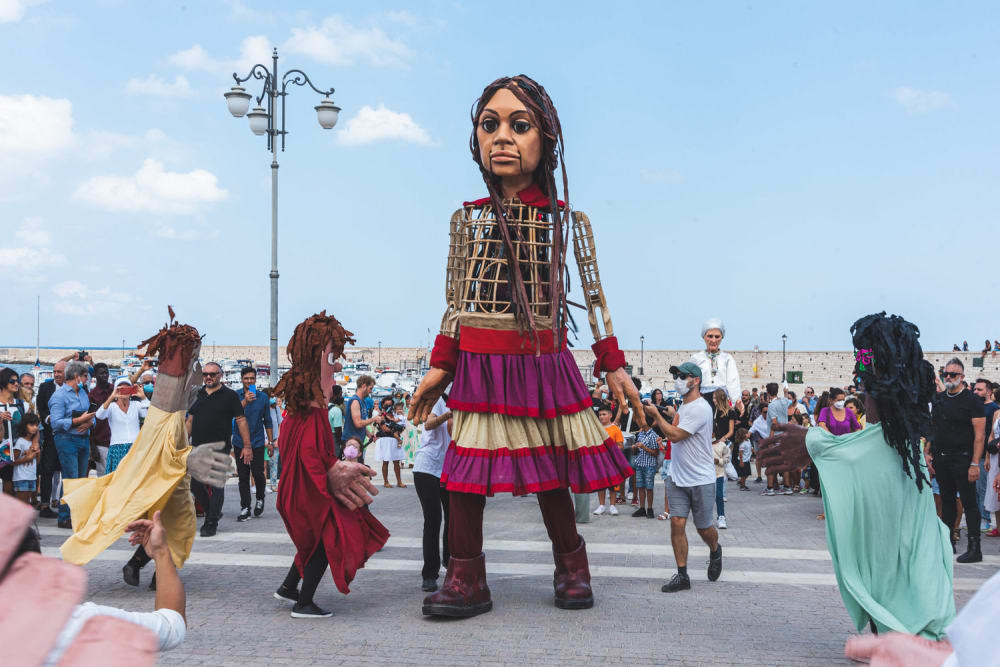 Manchester International Festival stages the finale event of The Walk on November 3, the culmination of the remarkable journey from Turkey to Manchester of a 3.5m-tall puppet of a nine-year-old Syrian refugee Little Amal.
She has travelled from the Syrian border across Turkey, Greece, Italy, France, Switzerland, Germany and Belgium in search of her mother. In 65 villages, towns and cities, she has been welcomed by dancers, singers, film-makers and painters as well as civil society and faith leaders. Her journey represents those taken by the millions who have been displaced by war or persecution, especially children.
The finale will be marked with a free large-scale outdoor event at 7PM in a city that has long welcomed refugee and migrant communities and has the highest concentration of dispersed asylum seekers in the UK outside of London.