Live to Focus on New Writing
Published: 13 January 2012
Reporter: Peter Lathan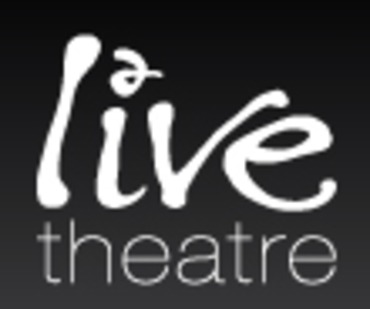 Newcastle's Live Theatre is to concentrate on new writing during it spring season, with the return of a play first seen as a script-in-hand production in 2010, two productions of new plays, a new play specially written for the youth theatre, a new writing festival and a revamped revival of a classic NE play.
The season opens with Donna Disco by Lee Mattinson which was a 5 star hit at the 2011 Edinburgh Fringe and was first seen as part of a Live scratch night in 2010, and ends with a new play, Geordie Sinatra, by Fiona Evans.
"One of the main aims at Live Theatre is to nurture and develop creative talent," said the theatre's Literary Manager Gez Casey. "We are really looking forward to a busy season packed with lots of exciting new work which will give audiences the chance to see some of the best new plays performed by some of the country's most talented actors."
The season:
17 to 21st January
Donna Disco
By Lee Mattinson
Directed by Laura Lindow and starring Paula Penman
Donna, 14, clumsy and fat, has a new school project and takes it upon herself to befriend the colourful cross-dressing butcher from downstairs.
Chicken Pox Fox Productions and Live Theatre co-production
14th February to 3rd March
Nativities
By Zoe Cooper
Directed by Max Roberts, with Chris Connel, Melanie Hill, Sam Neale, Laura Norton, Phillippa Wilson and Paul Woodson
A "darkly comic tale set in the world of office politics, designated smoking areas and the cheeky pint after work."
Live Theatre production
23rd and 24th February
Lion
By Katherine Corfield
Directed by Steve Gilroy
"You can't replace a father. You can't replace a lion!" How are you supposed to grieve?
A work-in-progress performance.
9th March to 17th March
FUSES: Live Lab 2012 New Writing Festival
9th March : PLAYlist from Theatre503

10th March : Black River Falls by Bob Karper (Live Theatre and The Empty Space's bursary winner)

11th March : all that is solid melts into air, a monologue by a smith

11th March: Trashed Organ – spoken word and music

12th March : The Write Stuff – six plays by 12 and 13 year olds from the West End of Newcastle, performed by professional actors and members of Live's youth theatre

13th March : Thirsty by The Paper Birds

13th and 14th March : Document – a symposium on verbatim theatre with participants including Nicholas Kent (Tricycle Theatre) and playwright Michael Chaplin)

14th March : The Tin Ring, adapted and performed by Jane Arnfield, looking at the Holocaust through the eyes of survivor Zdenka Fantlove.

14th March : The Parade – ten new short plays from members of the BBC Writersroom 10 group

16th March : Captain Amazing – a blend of stand-up and storytelling by Alistair McDowell, the second Live/Empty Space bursary winner

17th March : Green Cabaret by Paul Sellars

17th March : Present: Tense – backlash theatre from Nabakov
22nd – 24th March
Swags & Tails
By Catrina McHugh
Directed by Charlotte Bennett
Set on the day Margaret Thatcher dies against a background of austerity and cute.
Open Clasp Theatre Company production
3rd – 5th April
The Heights
By Lisa McGee
Directed by Phil Hoffmann
On the Heights estate, confined to her bedroom by sickness, Lillie Lee feels isolated and abnormal.
Live Youth Theatre production
13th April to 5th May
Close the Coalhouse Door
By Alan Plater, based on the stories of Sid Chaplin, music by Alex Glasgow, with additional material by Lee Hall
Directed by Sam West
In Stage 1 at Northern Stage
A Northern Stage/Live Theatre co-production which will go on to tour nationally
18th April to 20th May
Geordie Sinatra
By Fiona Evans
Directed by Chris Monks
A dark comedy that gets under the skin of dementia
Live Theatre and the Stephen Joseph Theatre, Scarborough, in association with New Writing North
A Walk On Part: The Fall of New Labour will return to the Soho Theatre from 21st March to 14th April and The Pitmen Painters continues at the West End Duchess Theatre until 14th April.