Loach film to get Birmingham stage première
Published: 30 November 2022
Reporter: Steve Orme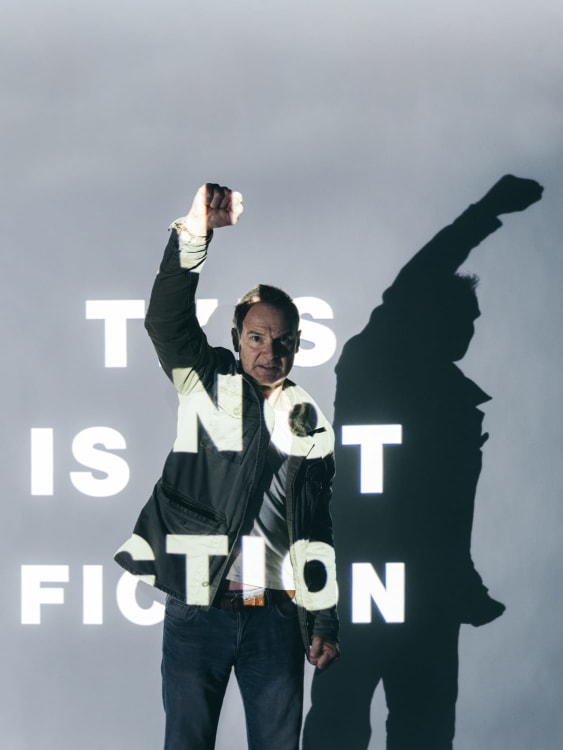 Birmingham Rep is to co-produce the world stage première of the Ken Loach film I, Daniel Blake in 2023.
I, Daniel Blake will be adapted by Dave Johns who played the title role in the film. It is "a glimpse behind the headlines and the stark reality of what happens when the political system is stacked against you".
The production will be brought to the stage by the Rep, Northern Stage, ETT, Oldham Coliseum and tiny dragon Productions in association with Cardboard Citizens. It will run in the Studio at the Rep from Tuesday 13 until Friday 23 June.
The theatre has also announced the first major season in its third space The Door since it reopened in September 2021.
The Rep's artistic director, Sean Foley, said, "2023 is going to be a thrilling year for audiences at the Rep. The season in The Door will be curated by our associate director Madeleine Kludje and promises unique theatrical experiences from some of the UK's most thrilling emerging talents."
Kludje added, "this season explores resilience, celebrating strength, bravery and perseverance in people. In difficult times we find ways to overcome using humour and shared stories to get us through. I hope this season of excellent work reflects that."
The season of new work includes Tales Till Ramadan, Khayaal Theatre's spiritual quest in preparation for Ramadan, on Saturday 18 March, Yippee Ki Yay, a retelling of the film Die Hard from Richard Marsh, on Friday 31 March, and Made in India Britain, the story of a deaf Punjabi boy from Birmingham, on Friday 2 and Saturday 3 June.
The Rep will again collaborate with Sky Studios on Parklife: A Festival of New Comedy Writing from Monday 22 until Saturday 27 May. The festival is the culmination of the Rep's comedy writing talent development scheme with Sky Studios. This bursary and mentorship scheme gives early-career comedy writers the opportunity to have their ideas and scripts developed in collaboration with "the finest talents in the industry".
The full programme is available at the Birmingham Rep web site.
Related listings

I, Daniel Blake - Adapted by Dave Johns from the film written by Paul Laverty