London College Revives NE Play for Edfringe
Published: 8 July 2012
Reporter: Peter Lathan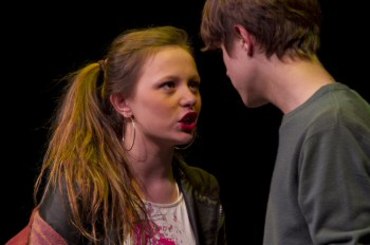 Moth to the Flame, an award-winning play by Annie McCourt from County Durham, is to be revived at the Edinburgh Fringe this year. McCourt's play won Trinity College London's International Playwriting Competition in 2011 in the category Plays for Teenage Audiences. In the beginning, what seems to be a portrayal of first love between streetwise city girl Phoebe and country bumpkin Dickie, soon turns into a much darker story.
John Gardyne, Head of Drama and Performance at Trinity, is thrilled that the play, which made its debut at the Unicorn Theatre in London, is being performed again.
It is being staged from 6th - 8th August at Paradise in St Augustine's at 11:15 and again at 18:15 at Paradise in the Vault.