Look Back in Morecambe
Published: 23 June 2022
Reporter: David Upton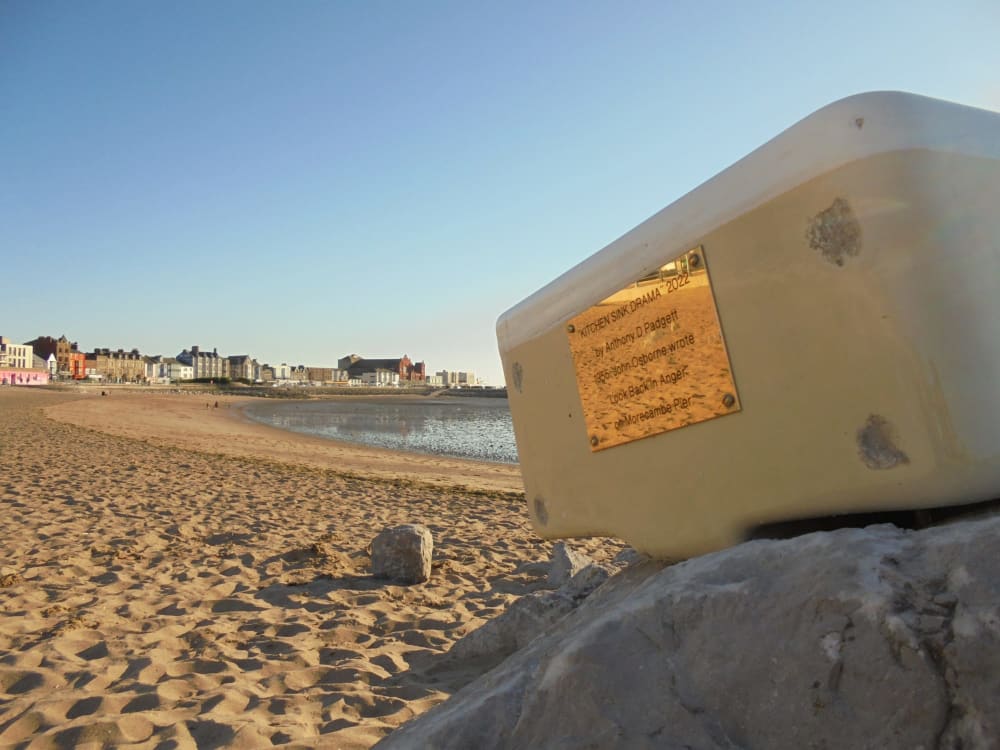 A new sculpture by Anthony Padgett is in place and due to be unveiled by Peter Wade, local historian and member of Morecambe Heritage Centre.
Said Peter, "I think it is a great idea to have a sculpture dedicated to John Osborne (1929–1994) as he finished off the play Look Back In Anger on Morecambe Pier in 1955. He described the Pier (which was demolished in the 1990s) as his open air office."
Osborne was the leading writer of the Angry Young Men movement. His play The Entertainer was also filmed in Morecambe in 1960 and starred Sir Laurence Olivier. It features many Morecambe landmarks including the Winter Gardens.
Anthony explains that since Look Back in Anger was the start of 'kitchen sink' drama, he thought a ready-made sculpture of a kitchen sink would be a piece of contemporary art that is a contrast to the traditional figurative sculpture of Eric Morecambe, also on the prom.
The sculpture marks the call for entries to the Morecambe Bay Art Fair competition on August 13. The theme is Morecambe Celebrity.