Magic at show's Hart
Published: 12 January 2022
Reporter: David Upton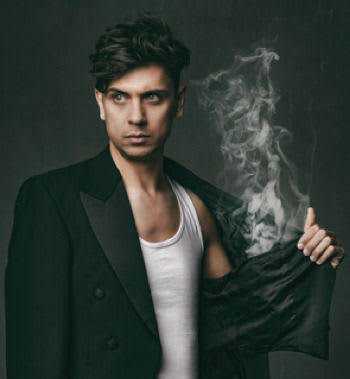 Britain's Got Talent 2019 finalist, West End star and award-winning magician Ben Hart is heading back to the stage with his Wonder tour in 2022.
With the simplest of props, using the objects and minds of the audience, he conjures a new kind of magic.
At the age of 16, he was made Young Magician of the Year by the Magic Circle and is one of the youngest ever members of The Inner Magic Circle. He was nominated for the Time Out and Soho Theatre Cabaret Award in 2013.
He also performed as part of Impossible, one of the world's biggest magic shows, and performed in the West End for two consecutive years.
He was the mind behind the special effects in productions of The Exorcist, Magic Goes Wrong and Baghdad Cafe.
He's at:
The Lowry in Salford Monday January 24.
The Mechanics, Burnley, February 4.
Coliseum Theatre, Oldham, February 12.