Mamma Mia! Here we go again
Published: 8 January 2023
Reporter: David Upton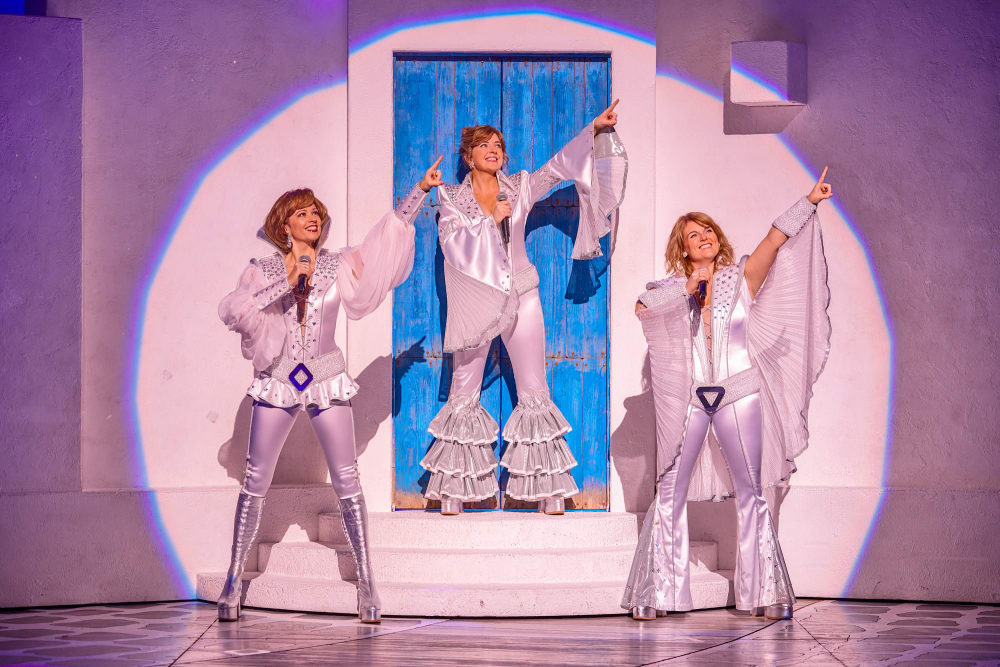 Mamma Mia! returns to the Winter Gardens Blackpool for two weeks, March 21–April 1.
The new cast begin performances from January 17 at Grand Theatre, Wolverhampton, continuing to Manchester, Cardiff, Blackpool, Leeds, Peterborough, Estonia, Portsmouth, Truro, Scarborough, Norway, Finland and Denmark. Further international dates to be announced.
Sara Poyzer (Donna Sheridan), Nicky Swift (Rosie / Alternate Donna Sheridan), Sarah Earnshaw (Tanya), Richard Standing (Sam Carmichael), Neal Craig (Harry Bright), Phil Corbitt (Bill Austin), Jess Michelmore (Sophie Sheridan), Christopher Foley (Sky), Tanisha Butterfield (Ali), Freya Humberstone (Lisa), Jaden Oshenye (Pepper), Archie Flynn (Eddie) and Andrew Bateup (Father Alexander) lead the cast.
Further casting includes Clàudia Bahrani, Alice Baker, Peter Camilleri, Henryk Firth, Andrew Gallo, Claire Greenway, Ashleigh Harvey, Ashleigh Jones, Matt Kennedy, Robert Knight, Grace May, Hollie Nelson, Ashley Rowe, Nathen Scott, Marissa Sims and Lucy Walsham.
The tour celebrates 24 years since Mamma Mia! premiered in London in April 1999.
Related listings

Mamma Mia - Music and lyrics by Benny Andersson and Björn Ulvaeus, book by Catherine Johnson