Manchester Fringe launch
Published: 4 May 2012
Reporter: David Upton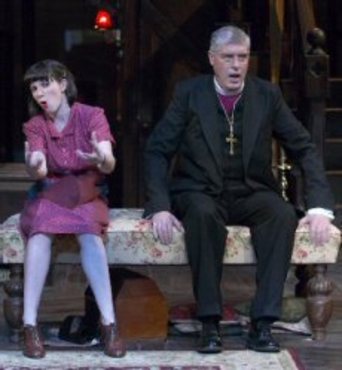 Television's 'Allo 'Allo star Arthur Bostrom has praised the collaboration of artists from the worlds of drama, music, dance, visual arts and comedy at the inaugural Greater Manchester Fringe taking place in July 2012.
Famed for his role as Crabtree, Arthur revealed how honoured he was to have been invited to become the patron for the first Greater Manchester Fringe Festival and offered to take an active role in promoting the festival.
Arthur, who lives in Manchester, said at the launch at the launch party at Tiger Lounge: "These are tough times so the fringe is really, really important. For me, I did a couple of JB Shorts and from that I got jobs and I've been in the business 34 years."
Ten venues—Dancehouse, Fab Café, Lass O'Gowri, O'Shea's, Sandbar, Saran's Hollow, Taurus and Tiger Lounge in Manchester and the Black Lion and King's Arms in Salford—are linking up for the very first time to host the inaugural festival in July.
Lord Alan Sugar will be one of the stars—he just doesn't know he's been hired yet!
'He' will be appearing in the world premiere of a brand new play called Together In Electric Dreams.
The play, written by Daniel Thackery from Oldham, was specially commissioned by the Lass O'Gowrie for the festival and focuses on a meeting between outspoken Sugar and Sir Clive Sinclair in a restaurant in 1986.
Details: www.greatermanchesterfringe.co.uk