Manchester Theatre Awards brings down the curtain
Published: 9 September 2018
Reporter: David Chadderton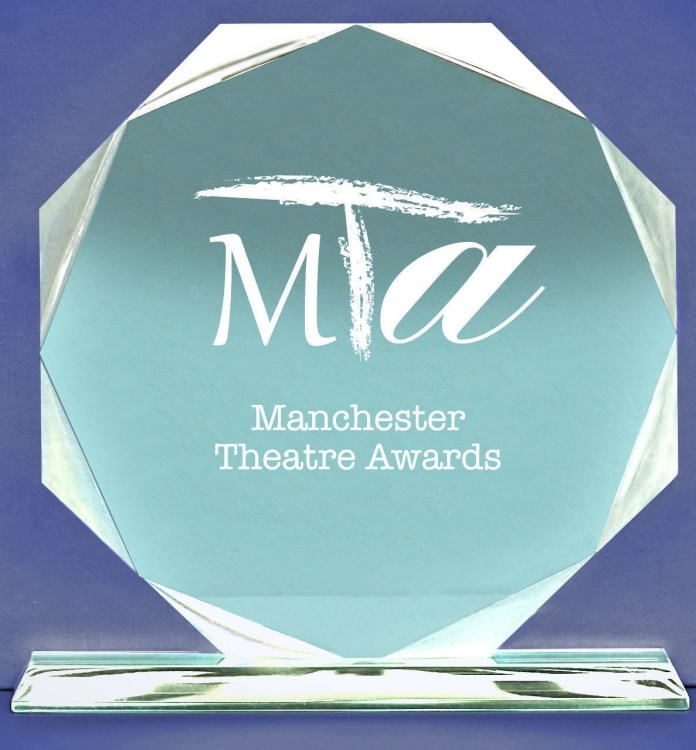 The Manchester Theatre Awards has announced that it will end after 37 years.
The largest theatrical prize-giving outside London has been an annual fixture in some form in the city since 1981. For the past eight years, a panel of experienced critics have continued the initiative after the Manchester Evening News, which had run it since its inception, ceased to support it.
This year's occasion, held at The Lowry's Quays Theatre, saw Sheridan Smith, Danny Mac and Janet Suzman among the winners at an event hosted by comedian Justin Moorhouse with performances by performance poets Alex Slater and Rosie Fleeshman, comedy singer-songwriter Daniel Cainer and Opera North singers Marie Claire Breen and Dean Robinson.
Discussions between the awards panel and several of the venues—whose advertising on the MTA web site provided much of the income to fund the trophies and other running costs, as well as providing press tickets for panellists—have resulted in a decision to end the event.
An awards panel spokesman said, "we are naturally disappointed that the city's annual 'Oscars' for its theatrical output—everything from major venues to fringe and studio-sized productions—will no longer enjoy an annual 'prize-giving'.
"From the outset, we received enthusiastic support from the likes of theatrical impresarios such as Sir Cameron Mackintosh and Bill Kenwright, and many stars—whether firmly established or fast-rising—graced the annual occasion either as recipients or as on-stage presenters.
"As a result, leading regional theatres, as well as quite a few visiting performers and companies, boast MTA trophies, but we are particularly proud to have highlighted some of the great work that goes on in Manchester's thriving fringe theatre scene and, through our separate youth panel, the talent coming out of some of the region's youth theatre groups.
"We thank the theatres for their generous support in the past and to the panellists and youth panellists for all the time and effort they have given voluntarily in order to make the awards such a success."
The announcement has already seen messages of support on social media for the past achievements of MTA and regret for its demise from, amongst others, playwright Charlotte Keatley, theatre critic Clare Brennan, director Lawrence Till and several past winners and nominees of the awards.