Matthew Kelly making Noises Off
Published: 5 August 2023
Reporter: David Upton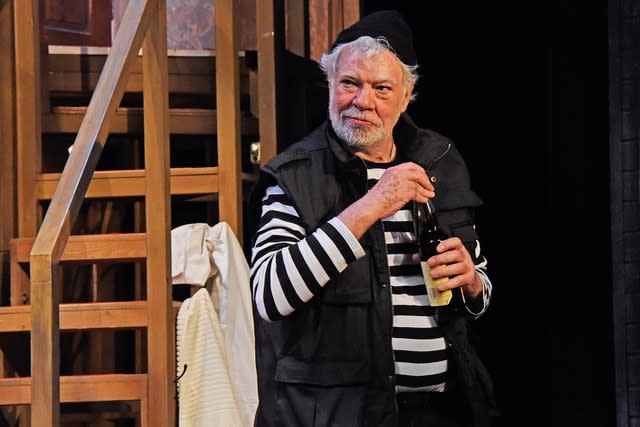 Michael Frayn's celebrated comedy Noises Off makes a stop at Blackpool Grand Theatre this October starring Liza Goddard, Matthew Kelly and Simon Shepherd.
Frayn's play-within-a-play hurtles at breakneck speed as it follows the on and off stage antics of a hapless touring theatre company as they stumble their way through the fictional farce, Nothing On.
Liza Goddard's extensive stage comedy credits include Life of Riley, Communicating Doors, Season's Greetings and Relatively Speaking; Matthew Kelly—who won the Olivier Award for Of Mice and Men—has many West End credits and theatre actor Simon Shepherd was also in ITV's Peak Practice.
Related listings

Noises Off - Michael Frayn (Theatre Royal Bath Productions)