McKellen is Falstaff in London and Manchester
Published: 15 November 2023
Reporter: David Chadderton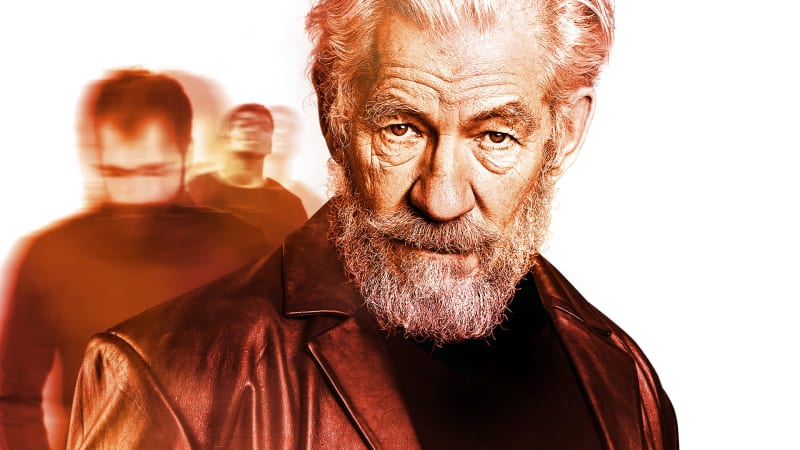 Sir Ian McKellen will take on the role of Sir John Falstaff in Player Kings, adapted by Robert Icke, who will also direct, from William Shakespeare's Henry IV Parts 1 and 2.
The production runs at the Noël Coward Theatre in London from 1 April to 22 June 2024, with previews at New Wimbledon Theatre 1–9 March and Manchester Opera House, 14–23 March 2024.
Icke said, "it's a genuine honour to work with one of our greatest Shakespearean actors, Ian McKellen, especially as he tackles one of the most iconic Shakespearean roles—and one he's previously never turned his hand to. It's an exciting challenge to bring together two of Shakespeare's plays into one production, and I'm so excited to share Player Kings with audiences in the West End and across the country."
McKellen added, "I decided to become a professional actor at Cambridge in 1959, when I was in John Barton's undergraduate production of Henry IV. Derek Jacobi played Prince Hal and I was the ancient Justice Shallow. Ever since, the plays have been among my favourite Shakespeares, although through the years I've resisted offers to play John Falstaff. Robert Icke's ingenious adaptation was irresistible."
Tickets for New Wimbledon Theatre and Manchester Opera House are available to ATG+ members from Wednesday 15 November at 12PM, with general booking open from Thursday 16 November at 10AM. Tickets for Noël Coward Theatre will be available to DMT+ Priority on Monday 20 November at 10AM, and those signed up for priority booking at 12PM, with general booking opening Tuesday 21 November at 10AM. Across the three venues, there will be 8,000 tickets at £30 or under for under-30s.
Related listings

Player Kings - Adapted by Robert Icke, based on William Shakespeare's Henry IV, Parts 1 and 2 (Ambassador Theatre Group Productions, Gavin Kalin Productions and No Guarantees)