Midlands theatres' success in panto awards
Published: 14 April 2023
Reporter: Steve Orme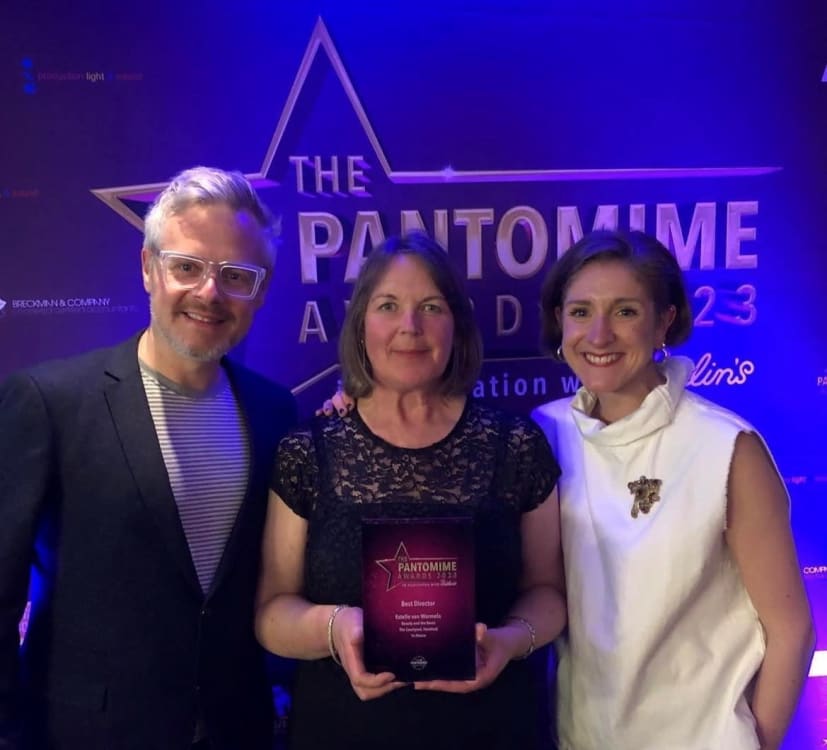 Midlands theatres are celebrating after being recognised in the UK Pantomime Association's 2023 awards.
Estelle van Warmelo won best director for Beauty and the Beast at The Courtyard, Hereford. She said, "what an honour. I'm enormously pleased for the whole Courtyard team who've worked tirelessly and devotedly on all the in-house productions since The Courtyard began.
"Panto is difficult to get right and every year we strive to improve, develop and bring freshness and quality to the show, a challenge our writer Lyndsay Maples tackles with aplomb alongside the rest of the creative team.
"I'm particularly grateful for the support Ellis Kerkhoven and Madi MacMahon have given me personally over the past two years. Bringing them into the directing department has helped us through an enormously difficult time while raising the bar on the integrity of the show. I'm delighted to acknowledge that this award reflects the strength of our department, not just a single person."
The Carmen Silvera Award for best magical being was presented to Jo Osmond for Beauty and the Beast at Theatre Severn, Shrewsbury while the award for best lighting design went to Sally Ferguson for Dick Whittington at Nottingham Playhouse. James Cook took the best sound design award for Aladdin at Derby Arena.