Migrant artists in Birmingham audio experience
Published: 8 July 2022
Reporter: Steve Orme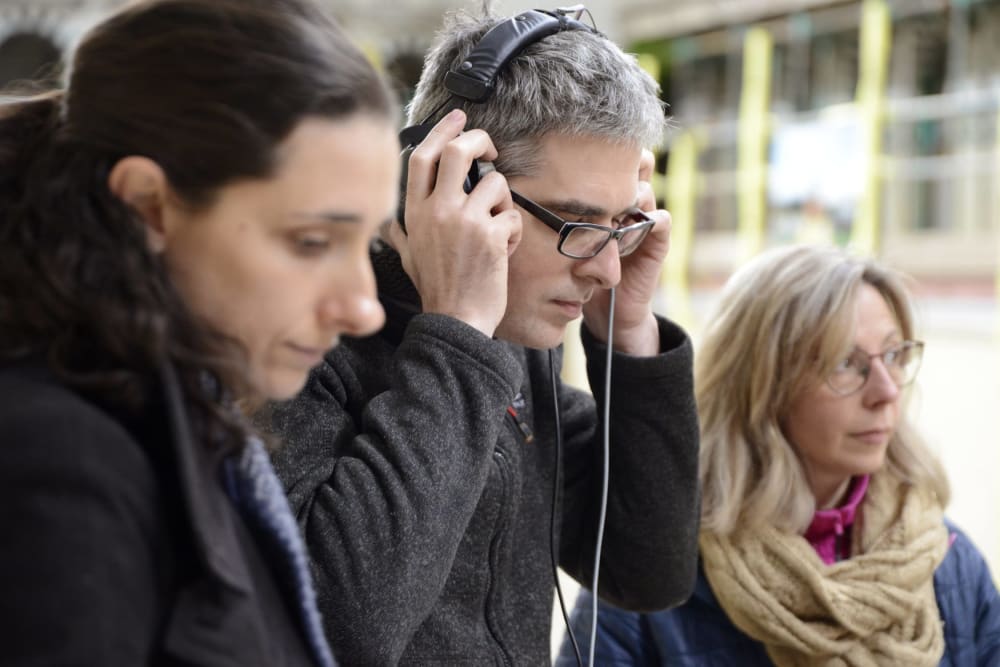 Four Balkan women artists, three young creatives and many people making their home in Birmingham have been brought together in the BOSA project, an audio experience in the city's Moseley Road baths.
Notnow Collective which "places centre stage the multilingual voices and narratives of migrant artists" explored stories and rituals of moving home and settling into a new community as part of BOSA which means barefoot in Croatian.
The creative team includes composer Jovana Backovic, writer Kristina Gavran, creative director Tina Hofman and designer Katherina Radeva.
The event is part of the Birmingham 2022 Festival. Performances will take place from Tuesday 12 until Saturday 16 July at 3, 4:30, 6 and 7:30PM. Tickets are on a pay-what-you-can basis and can be booked at the Eventbrite web site.