Mixed up in Newcastle
Published: 24 June 2022
Reporter: David Upton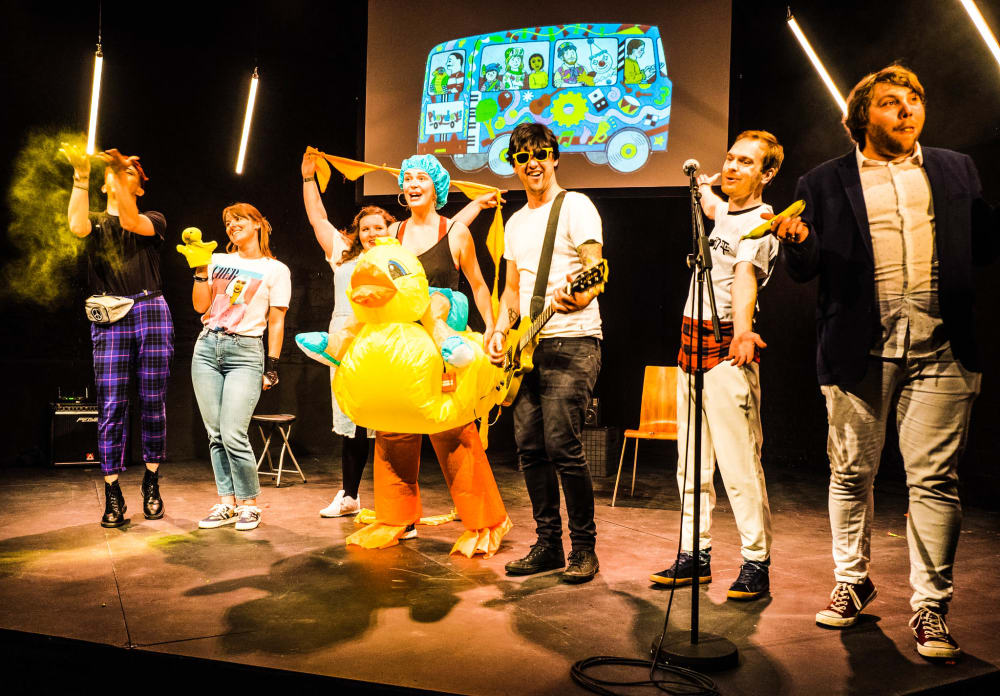 Mixtape is back with a summer show at Live Theatre Newcastle upon Tyne July 15–16 then touring.
It's a mix of comedy, theatre and pub quiz round.
Using only song lyrics, The Mixtapers perform comedy sketches taking on everything from Madonna to Wham!, Green Day to Bob Marley, Sam Ryder to Beyoncé.
Players (audience members) battle it out in teams to try and guess the tracks that inspire the sketches.