More Midlands theatre closures
Published: 18 March 2020
Reporter: Steve Orme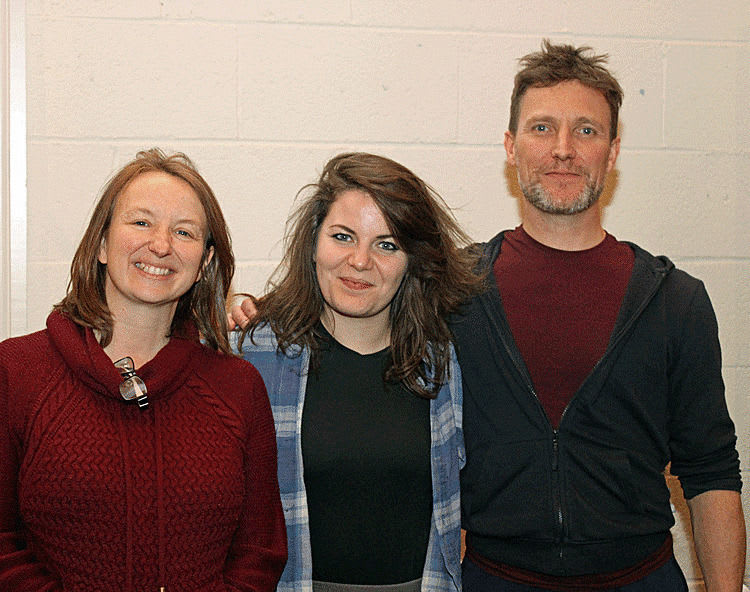 Derby Theatre has called off its major Easter production, Theresa Heskins's adaptation of Robert Louis Stevenson's Treasure Island.
Beth Hinton-Lever, who was to have played Long John Silver, tweeted, "devastated our ship isn't sailing. It's been a wonderful, fun and inclusive few weeks and I'm so sad we're to remain landlocked. It's the right decision for the safety of all."
Derby Theatre has suspended all performances including studio shows. Youth theatre groups will not be running.
The theatre is taking bookings for all events after Saturday 11 April "but in this fast-moving, ever-changing situation, we will contact all existing bookers for any future productions beyond this time should the situation change."
Northampton's Royal and Derngate has suspended all public performances and community activities until Sunday 10 May. The building will be closed to the public. Touring performances of the venue's co-productions of Alone in Berlin, The Last of the Pelican Daughters, Holes and Wuthering Heights have also stopped.
Still in Northamptonshire, all public performances at The Core at Corby Cube have been suspended until Sunday 10 May.
All productions "for the foreseeable future" have been "temporarily postponed" at the New Theatre Royal, Lincoln. Updates will be issued every Friday. Friends – The Musical Parody has been rescheduled to Sunday 28 February 2021.
The New Vic Theatre at Newcastle-under-Lyme has taken the decision to reschedule events up until 28 April.
The Company of Wolves, originally due to take place between Wednesday 21 May and Saturday 13 June, involved a number of international artists and creative team members. Due to the restrictions placed on international travel and the current advice regarding public events, the Staffordshire theatre-in-the-round will now stage the production in 2021.
David Graham Productions' Eric's Full Monty has been rescheduled to take place from Tuesday 26 May until Saturday 6 June. The New Vic plans to reschedule performances of The 39 Steps at a later date.