National looks for Manchester young techies
Published: 2 November 2023
Reporter: David Chadderton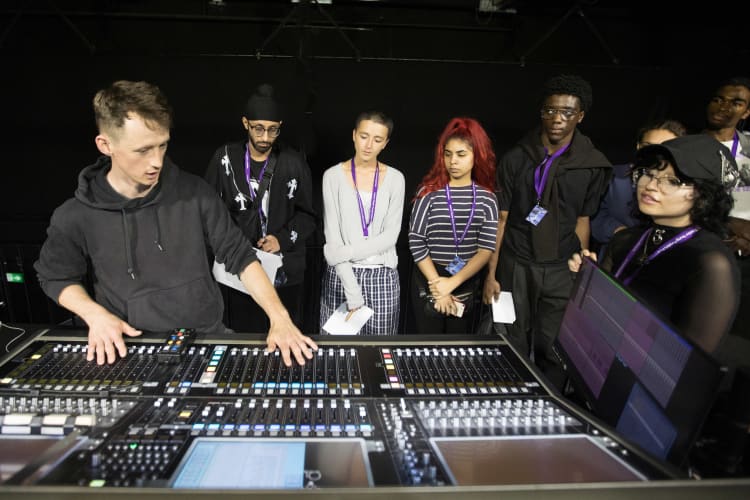 Applications are open for young people across Manchester to take part in the National Theatre's free Young Technicians training programme.
The Nationwide Young Technicians programme offers 13- to 19-year-olds the chance to develop practical skills and learn about the variety of backstage and off-stage roles that exist within theatre. The 11-week programme covers lighting, staging, sound and video and is delivered through online and in-person sessions, with practical training workshops taking place at HOME, Manchester.
Online sessions are delivered by industry professionals from the National Theatre with all participants receiving kit boxes to practise their skills at home. The sessions include exploring storytelling with sound, using a circuit board to learn how electrical systems work in a theatre and how to tie knots to rig or fly pieces of set during shows.
The programme is also being delivered in Nottingham and Plymouth in partnership with Nottingham Playhouse and Theatre Royal Plymouth.
Applications are now open on the NT web site and close on Monday 4 December at 10AM.