NYT offers free auditions
Published: 15 January 2023
Reporter: Steve Orme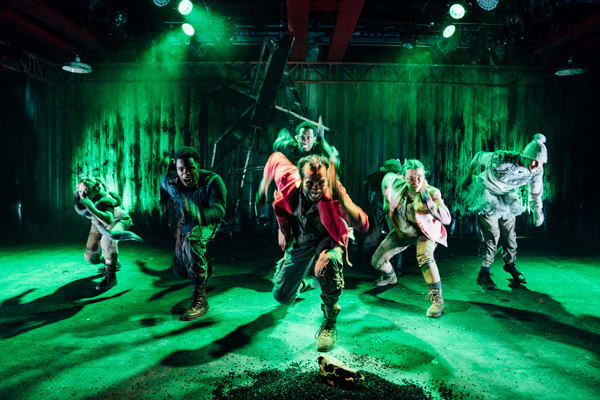 The National Youth Theatre is to hold free auditions in Birmingham, Bristol, Glasgow, London and Manchester and young people will also be able to audition online.
Successful applicants will be invited to take part in summer intake courses which for the first time will take place in cities around the country in an expansion of the charity's national programme.
Free workshops will take place in each area to prepare young people to audition. There will also be auditions in non-mainstream schools.
NYT patron and alumnus Matt Smith has this advice for anyone thinking of auditioning: "pick a speech that you like, work as hard as you can and try your absolute best but don't put too much pressure on yourself. If you don't get in this year, there's always next year. It's a great company and if you work hard, apply yourself and bring the right spirit, it's a place where you can really learn and develop and a company that will nurture you."
NYT artistic director and chief executive Paul Roseby commented, "being national means being local and we're proud to be in seven different arts venues around the country with our summer intake courses. The need to support young talent nationwide is greater than ever and we're committed to responding to that challenge with this free offer."
The auditions are open to young people aged 14 to 25 and learning disabled or neurodiverse young people up to the age of 30. Backstage interviews are also open for young people interested in costume, lighting, scenic construction and sound and stage management.
The free acting auditions will be held at Birmingham Old Rep and the Theatre School of Scotland, Glasgow on Saturday 11 February, Studio 25, Manchester on Sunday 12 February, the National Youth Theatre, London on Saturday 18 and Sunday 19 February and 1532 Performing Arts Centre, Bristol on Sunday 19 February.
Backstage interviews will be held online on Saturday 4 and Sunday 12 March and at the National Youth Theatre, London on Sunday 19 and Saturday 25 March.
Further information is available at the National Youth Theatre web site.