New Associates and commissions at Dance City
Published: 14 December 2016
Reporter: Peter Lathan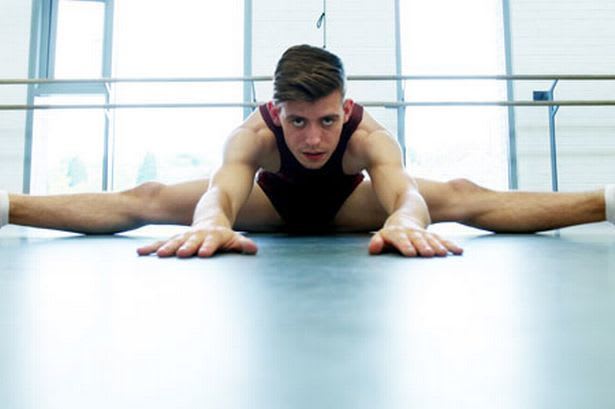 Newcastle's Dance City has announced Associate Choreographic Dance Artists and new commissions for 2017/18.
Dance City supports two Associate Choreographic Dance Artist awards each year but in 2017/18 there will be three. "There were some extremely good applications," a statement from Dance City said, "and we saw the opportunity to support three very different artists."
They are Rosie Kay, Lizzie J Klotz, Eliot Smith.
The awards are designed to support both the creative and professional development of dance artists exploring their practice who can positively contribute to a thriving dance ecology in the North East.
One is always "early career" and the other is someone who is "more established". At least one of these will be from the North East and, in fact, two of the 2017/18 Associates are from the region.
Companies and individuals who are in receipt of Arts Council England NPO funding are not eligible.
The awards are for one year, usually running from 1 April to 31 March and each is entitled to:
A bursary of £1000;
Free rehearsal space for up to 80 hours in one of Dance City's studios or the theatre;
16 hours in the Dance City theatre with support from a technician;
Meeting rooms free of charge for up to 20 hours per year;
Marketing and Fundraising advice;
Financial advice (if required);
Profiling opportunities—profiled on Dance City's web site, and other platforms;
One complimentary ticket to each professional production presented at Dance City;
Classes programme—complimentary tickets to Dance City's classes programme, including a daily professional class.
In addition, Dance City works with the Associate Artists to design a bespoke programme of support which best suits their development during the year. This might be supporting their engagement with audiences or in the community, a series of salons or discussions for the sector and/or platform performances of their work in progress.
Associates are asked to be advocates for Dance City, take an ambassadorial role when required, contribute to discussion and planning for professional development opportunities in the dance sector in the North East and lead professional class up to 6 times in the year.
The new commissions, a programme which encourages the development of new work from formative, R&D based short pieces through to full length performances, are:
Stage 1
Short pieces of work of approximately 5-10 minutes in duration receiving up to £1500 commission each. These pieces will be performed as part of the Dance Edits regional professional showcase event in September/October at Dance City.
The new commissions go to Patrick Ngabonziza, Ella Mesma, Alice Henry, Nicole Vivien Watson and Robert Anderson.
Stage 2
Support for the development of up to two of the previous year's Stage 1 short pieces, extending them to 20-30 mins. Each will receive up to £2500.
The chosen choreographers are Joelene English and Vivien Wood.