New Jane Eyre adaptation in New Vic summer season
Published: 23 February 2022
Reporter: Steve Orme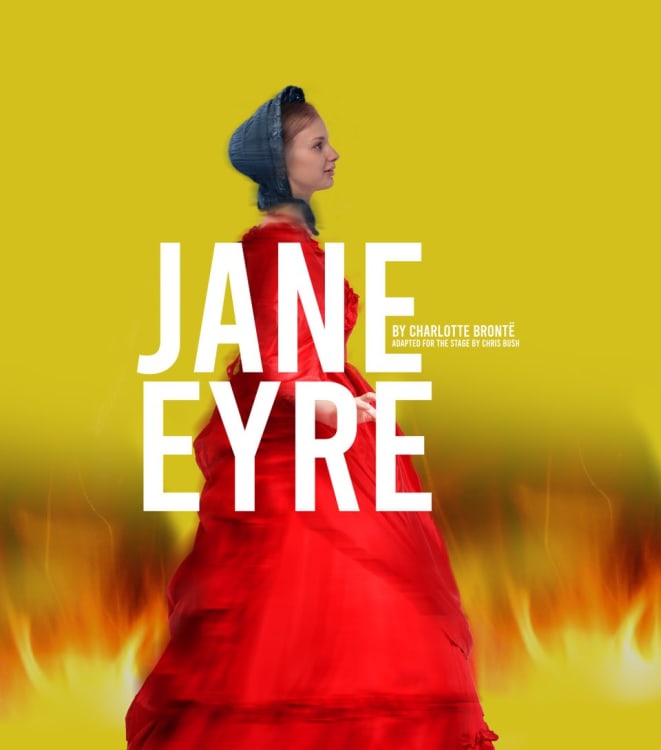 A fresh adaptation of the novel Jane Eyre, a co-production based on the true story behind the escape from a World War II prisoner-of-war camp and a revival of John Godber's first play are among the attractions in the summer 2022 season at Newcastle-under-Lyme's New Vic Theatre.
The New Vic, which is continuing its celebrations to mark 60 years of theatre-making in Staffordshire, will begin the season with London Classic Theatre's return with Bernard Slade's Same Time, Next Year. It is a "bittersweet, nostalgic and very funny portrait of two likeable protagonists who find themselves in the most unusual of long-term relationships". It will visit north Staffordshire from Tuesday 12 until Saturday 16 April.
John Godber and his wife Jane Thornton will appear in Happy Jack, the play he wrote when he was 25. It "captures the ups and downs of ordinary working-class family life—at the coal face, in the pit village, on donkeys and by the fireside". It will be on the New Vic stage from Thursday 21 until Saturday 30 April.
The first in-house production will be Jane Eyre, a co-production between the New Vic and the Stephen Joseph Theatre, Scarborough. Jane Eyre will be written by Chris Bush and directed by the New Vic's former associate director Zoë Waterman. It is described as a "witty and fleet-footed version of the tale that updates the literary masterpiece while remaining true to the original's revolutionary spirit". It will run from Wednesday 4 until Saturday 28 May.
Co-written by Andrew Pollard and Michael Hugo alongside New Vic artistic director Theresa Heskins, Tom, Dick and Harry is a co-production with Kenny Wax based on the true story behind an escape from Stalag Luft III in World War II. Telling the true story of one of the most daring escape attempts in history, it will be performed from Friday 10 June until Saturday 9 July.
David Graham Productions will present Eric's Monster Mash at the New Vic from Monday 22 August until Saturday 3 September. It will include plenty of laughs and 1960s music.
There will also be one-night events at the theatre in the round including an evening with Barrie Rutter, founder of Northern Broadsides, on Monday 28 March.
Related listings

Jane Eyre - Charlotte Brontë, adapted by Chris Bush (Stephen Joseph Theatre)
Tom, Dick and Harry - Andrew Pollard, Michael Hugo and Theresa Heskins (New Vic and Kenny Wax Ltd)
Eric's Monster Mash (David Graham Productions)