Peter Pan for Little Wolf's 10 years at Loughborough
Published: 10 October 2023
Reporter: Steve Orme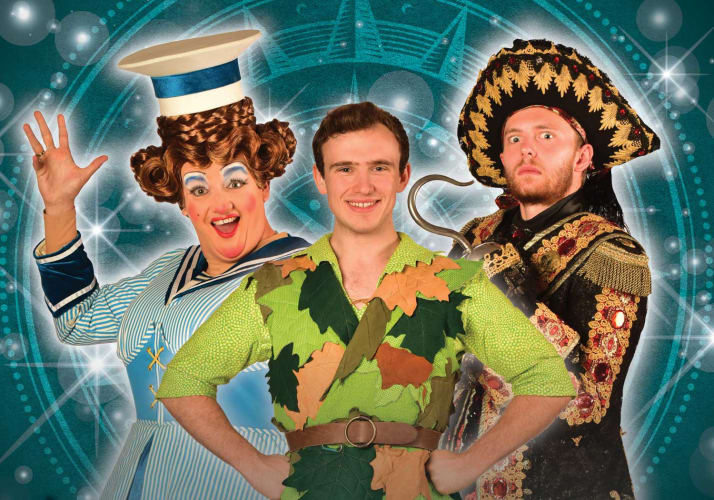 Little Wolf Entertainment is to present an "all-new" production of Peter Pan to celebrate 10 years at Loughborough Town Hall.
The panto, written by Little Wolf's Morgan Brind, will feature all the usual characters including Peter, Tink and the wicked Captain Hook as well as a "very odd-looking woman who refuses to grow up".
Liam Watson will play Peter Pan, while opera singer and comedic actor Matthew Siveter will be his new best panto pal, Auntie Histamine. Mya Fox Scott will play Tink, Josh Dodding will be Captain Hook and Lottie Mae O'Kill will take the role of Eliza. Harry Polden, who was Mervin the Magician in the 2022 Loughborough panto Sleeping Beauty, will be Quick Draw Macaw.
Morgan Brind and Alan Bowles from Little Wolf Entertainment said, "we're excited to celebrate 10 years at Loughborough Town Hall with a show that's sure to dazzle and delight audiences. It's a production filled with heart, laughter and the spirit of adventure that we can't wait to share with audiences of Loughborough."
Simon Gibson, Loughborough Town Hall's venue manager, added, "the magic of Peter Pan transcends generations and we're excited to bring this new take on a timeless tale to audiences this festive season.
"What better way to celebrate 10 years' working with Little Wolf Entertainment than with an all-new show that's full of thrills, spills, laughter and fun that all the family can enjoy?"
Peter Pan will run at Loughborough Town Hall from Saturday 25 November until Sunday 7 January 2024.
Related listings

Peter Pan (Little Wolf Entertainment)