New playwriting award to celebrate Phoebe's life
Published: 24 October 2022
Reporter: Steve Orme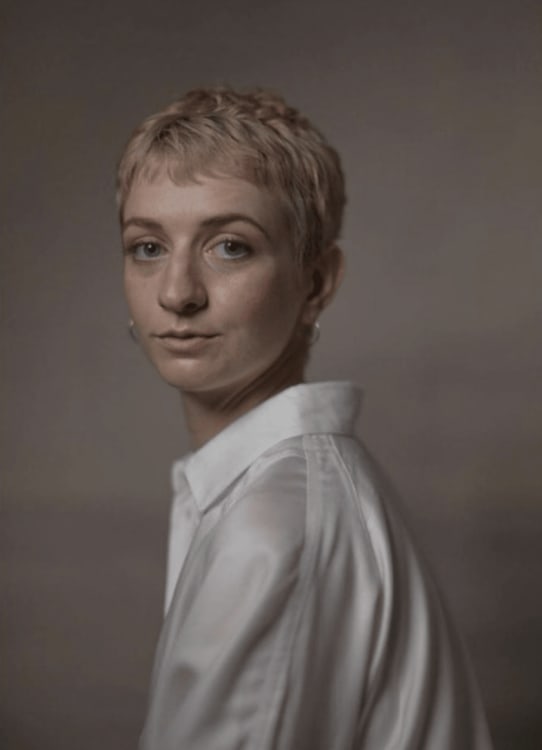 Hampstead Theatre and Nottingham Playhouse have announced a new playwriting award in celebration of the memory of writer and actor Phoebe Frances Brown who died in April 2022 aged 29.
The Phoebe Frances Brown Award will be given to a new writer who identifies as female. It will include a paid Hampstead Theatre Downstairs commission, a £1,000 bursary and support for the writer's artistic development from both Hampstead Theatre and Nottingham Playhouse.
Phoebe Frances Brown created her one-woman show The Glad Game in 2018 in response to being diagnosed with incurable brain cancer. The Glad Game was her story of finding herself in the bleakest of times and of discovering gladness in the saddest of moments. It was performed at Nottingham Playhouse and Hampstead Theatre and was made into a film.
Tessa Walker, Hampstead Theatre's associate director and director of The Glad Game, said, "Phoebe had an extraordinary talent both as a performer and writer as well as an incredible passion for theatre. I couldn't think of a better way to celebrate her memory than with a new writing award that will support more brilliant women."
Nottingham Playhouse artistic director Adam Penford added, "Phoebe was a Playhouse associate artist as part of comedy collective Major Labia and she was just brilliant. She was much loved at the Playhouse and by the artistic community in Nottingham. The Glad Game showed off both Phoebe's performing and writing talents, and we're so proud to be supporting this new award in her memory."
Gail Brown, Phoebe's mother, commented, "Phoebe was the most inspirational and determined person I know. She never let her illness stop her doing anything. Her positivity shone out of her and will continue to do so throughout this award. I am beyond proud."
The closing date for applications for the Phoebe Frances Brown Award is Monday 23 January 2023. Applicants should be over 21, based in the UK and have had no more than three pieces of their work produced professionally.
Further details about the award including eligibility and the application process are available at the Hampstead Theatre web site.