New version of Olympic Games play unfurled in Coventry
Published: 11 March 2012
Reporter: Steve Orme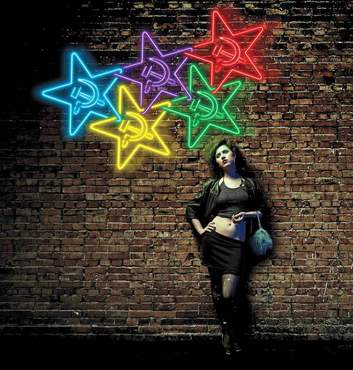 Coventry's Belgrade Theatre is bringing the Olympic Games to the Midlands with its new production of Alexander Galin's 1980 Moscow Olympics drama, Stars in the Morning Sky.
The play tells the story of a group of women who, after being branded as prostitutes, find themselves banned from the streets of Moscow during the 1980 Olympic Games.
In a bid to show the world a cleaned-up version of life in the Soviet Union, the authorities banish the women to a disused mental hospital on the edge of the city.
On one unforgettable night, there is both brutality and unexpected romance as the characters discover what's precious to them—and cling to it.
This new version of Stars in the Morning Sky has been written by Coventry-based playwright Chris Hannan and will be directed by the Belgrade's artistic director, Hamish Glen.
He said, "It's important to produce this play now, in the year of the London 2012 Olympics, as prostitutes are being moved out of the King's Cross area and gypsies from the East End.
"The Russian characters in Galin's original play have a deep connection to the culture of their country. This idea of a shared culture is crucial to the play, so instead of transferring the action to a multicultural London, we'll be using an Irish voice to represent Moscow in 1980.
"Irish culture is similar to Russian in that there is a really strong sense of identity and the Irish people tend to have a deep-rooted affinity to their own culture, literature and traditions."
Stars in the Morning Sky runs in the Belgrade's B2 auditorium from Saturday (17 March) until Saturday, 7 April.