New Vic discovers hoard of new commissions
Published: 13 June 2015
Reporter: Steve Orme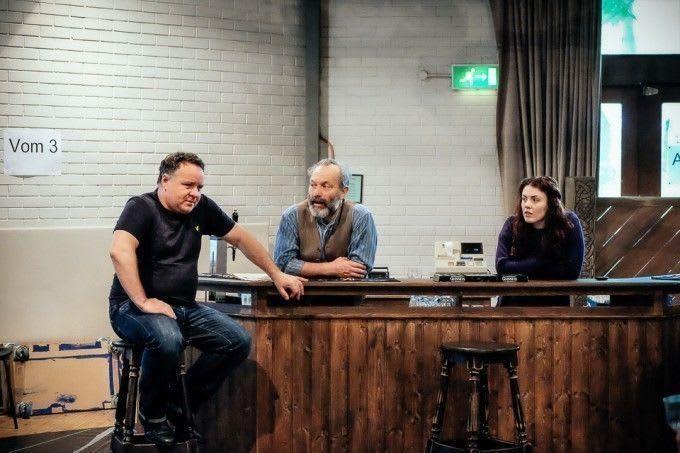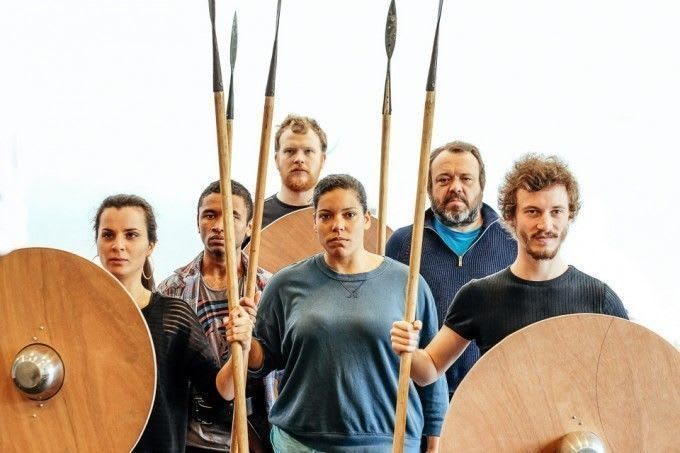 A five-week festival of new work inspired by the discovery of the Staffordshire Hoard—the largest collection of Anglo-Saxon gold and silver metalwork ever found—is to get under way at Newcastle-under-Lyme's New Vic Theatre.
The New Vic has received £198,000 from Arts Council England's exceptional award scheme to produce the festival which will feature 19 new commissions and 22 plays. The National Theatre Studio helped to develop the festival.
On the New Vic's main stage, there will be two double bills. The theatre's artistic director Theresa Heskins is writer and director of Unearthed, based on 80 hours of original interviews she conducted from 2013 to 2015. It pieces together the story of the hoard direct from those who found it and those who have been trying to understand it ever since.
Unearthed will be teamed with The Gift by Jemma Kennedy, "an epic of romance and adventure".
The second double bill comprises The Throne by Staffordshire-born playwright Frazer Flintham and Larksong by Chris Bush, winner of the 2014 Perfect Pitch Award.
The ensemble cast for the festival is Suzanne Ahmet, Romayne Andrews, Jemma Churchill, Crystal Condie, David Crellin, Elizabeth Elvin, Paula James, David Kirkbride, Gwawr Loader, Perry Moore, Adam Morris, David Nellist, Bryonie Pritchard, David Semark and Johnson Willis.
In the Studio there will be two new plays: Tranklements, a "funny, inspiring solo performance about underdogs and Midlands spirit" written and performed by Caroline Horton, and a "sideways look at the metal that cannot be destroyed", Gold, written and performed by Birmingham-based Francesca Millican-Slater.
The festival will feature 12 "table plays", five-minute monologues by new and established writers including Stoke-born April De Angelis, comedian Isy Suttie, Lemn Sissay MBE, novelist Alan Garner, Staffordshire Poet Laureate Gary Longden, comedian Sara Pascoe and Tom Wells.
The festival runs from Saturday (20 June) until Saturday 25 July. The full programme is available at the New Vic's hoard festival web site.