New Vic gets grant for community outreach
Published: 3 August 2022
Reporter: Steve Orme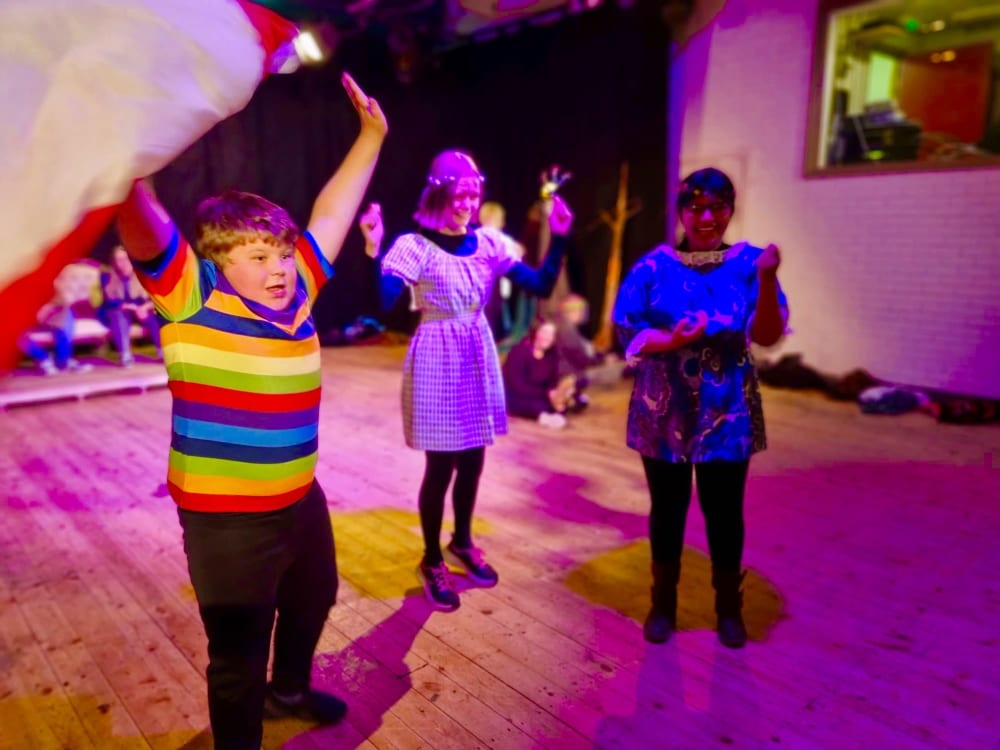 Staffordshire's New Vic Theatre is to receive up to £480,000 over a four-year period for its community outreach programmes Borderlines from the Denise Coates Foundation.
The conditional grant will support the theatre's work with disadvantaged and vulnerable young people across Newcastle-under-Lyme, Stoke-on-Trent and North Staffordshire.
New Vic Borderlines will be able to engage with more than 7,000 young people each year through a programme of workshops and theatre performances to schools and colleges and a literacy development project and to regular groups including its young people's theatre company.
The support for the Newcastle-under-Lyme theatre's work with young people continues a partnership established in 2015 when the foundation supported the theatre-in-the-round's artistic work and building upgrade.
New Vic Borderlines helps individuals, groups and communities facing social and economic challenges to find new, positive ways to understand themselves, their communities and responsibilities through the power of theatre. It is acknowledged as a national model for the ways theatre can be used to work within the community.
New Vic managing director Fiona Wallace said, "the support of the Denise Coates Foundation made such a difference for the young people we work with through the tremendous challenges they faced during the pandemic.
"As families face the longer-term challenges ahead, it now seems even more important to engage children who would otherwise be disadvantaged in all the fantastic benefits theatre and the arts can bring. We're very grateful that with the help of the foundation we'll be able to do this."
Denise Coates CBE is credited as the driving force behind bet365, the global betting web site she began in 2000 from a single portable building on a Stoke-on-Trent car park.