New Vic to produce knife crime docu-drama
Published: 9 April 2022
Reporter: Steve Orme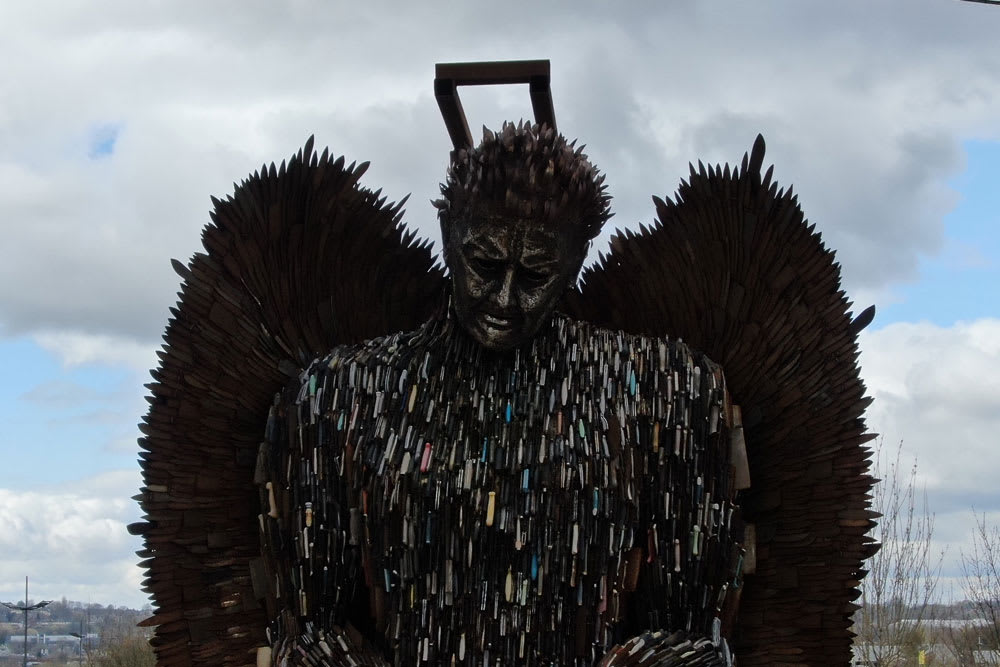 A "hard-hitting and authentic" 45-minute documentary-drama based on the concerns of Stoke residents about knife crime is being developed by the New Vic Borderlines project at Newcastle-under-Lyme's New Vic Theatre.
Three professional actors will take Stealing Dreams on a live-streamed community tour across 18 schools and colleges, reaching more than 3,000 young people.
Stealing Dreams is being formulated as the 27ft Knife Angel sculpture, which features 1,800 knives taken from Stoke streets, has been set up in Hanley.
New Vic Borderlines director Susan Moffat said, "we're proud to be working in partnership with Knife Angel and Stoke city council on such an important project.
"Stealing Dreams is a crucial opportunity for us as a community to understand from our young people, their families and friends, why knife crime occurs and how we can unite to put in effective interventions and changes.
"This is a chance for us to hear young voices and the voices of those affected, and respond in compassionate and determined ways to ensure that future dreams and ambitions are not stolen through knife crime."