Nick lusts for blood at Buxton Fringe
Published: 26 June 2023
Reporter: Steve Orme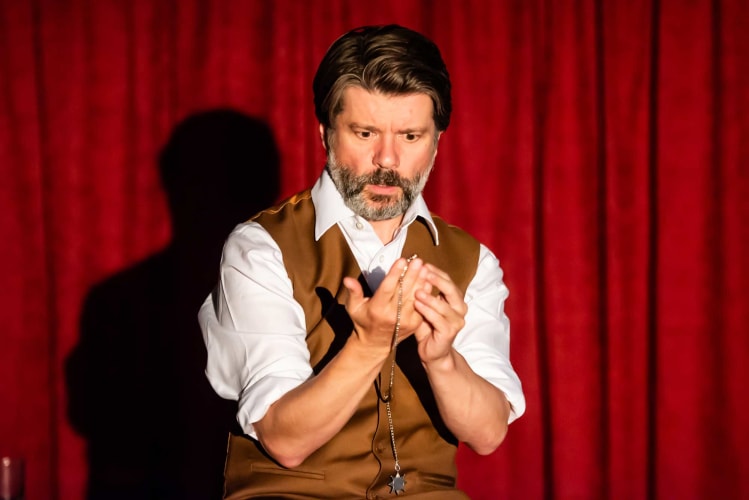 Nick Danan, who won the best actor award in 2011 when he played the title role of Macbeth at Buxton Fringe, is to return to the Derbyshire town to perform in Irish playwright Conor McPherson's supernatural tale St Nicholas.
The production will be presented by Strange Fish, founded in 2016 by Danan along with co-producers Paul Lloyd and Matt Dunphy. The company aims to "bring the best of classical, modern and new Irish writing to the UK and beyond". St Nicholas is its fifth production.
It features a jaded Dublin theatre critic who falls for a beautiful young actress. In pursuing her to London, he meets a group of modern-day vampires who offer him a new life. His part of the bargain is to feed their bloodlust.
St Nicholas, directed by Edward Hulme and designed by Paul Lloyd, can be seen at the Green Man Gallery, Hardwick Square South, Buxton from Wednesday 12 until Sunday 16 July at 8PM.