North East Crew Breaks into Edinburgh
Published: 27 July 2012
Reporter: Peter Lathan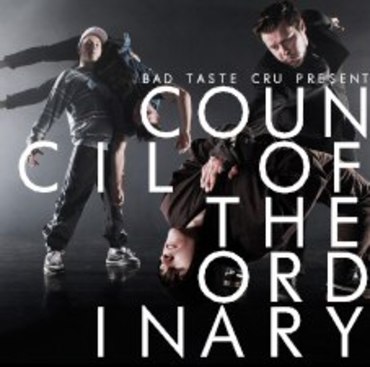 North East-based b-boy (breakdance) crew, Bad Taste Cru, are to make their Edinburgh Fringe debut at the Zoo Southside venue from 14th to 27th August with Council of the Ordinary, a triple bill fusing breaking (b-boying) and physical theatre. The performances range from an in-depth social commentary dealing with class stereotyping to a piece grounded in the experiences of the crew growing up in the midst of the Troubles in Northern Ireland.
Commissioned for the Place Prize 2010, Aftermath draws upon the company's experiences of growing up in Northern Ireland and the struggle to exist in the wake of the worst terrorist attack of the Troubles, the 1998 bombing in Omagh, the crew's hometown.
The Mirror shows what happens when the 'other side'—our repressed emotions, desires, the inner demons we wrestle with—step out from the mirror and force us to confront the darker elements of our personalities.
Commissioned for With Out Walls in 2010, and a finalist in Sadler's Wells Global Dance Contest, Tribal Assembly examines four very different characters in their battle for power amid social class stereotyping.