North East Dance Commissions
Published: 14 January 2012
Reporter: Peter Lathan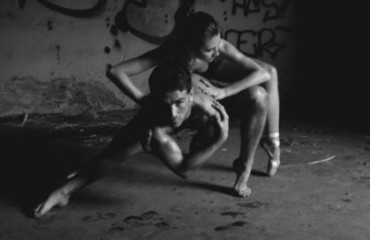 Newcastle's Dance City is to commission six new pieces of dance in 2012 - 13, investing a total of at least £100,000 in new work.
This new initiative is designed to stimulate, promote and support the creation of six new dance works in the North East. The dance development agency for the North East is awarding £50,000 of its own funds to the commissioning initiative with awards of between £5,000 and £15,000 issued to each successful artist or company. The contribution from Dance City must be match funded through other sources, bringing the total investment in the creation of new work to at least £100,000. This is one of the largest single investments in the creation of new dance currently being undertaken across the country by a Dance Agency.
At least half of the commissions awarded will be to companies based or originating from the North of England. As well as financial support from Dance City, the successful artists and companies will receive artistic mentoring from the organisation.
Artistic Director Anthony Baker said, "I am excited to be announcing our new commission series, which allows us to support dance makers in the North East and beyond in ways we have not been able for a number of years. We want to encourage the making of new dance works in the North East and to premiere them in our fantastic theatre in our building. It is an amazing opportunity for choreographers to be creative and take the audiences of the North East on amazing journeys."
The first of six commissions has been awarded to Lo-Giudice Dance. Anthony Lo-Giudice was previously Associate Artist at Dance City and has been creating work for a number of years, many of which have previously featured in Dance City's Public Announcement platform. His new piece Roma is a semi-biographical piece following his journey from Italy and how it has impacted and influenced his life.
Roma will premier at Dance City on Saturday 21 March as part of Dance City's Discover season. The Discover season gives audiences the opportunity to see new and cutting-edge performances at the venue with all tickets priced at just £5.