North East Productions
Published: 25 March 2012
Reporter: Peter Lathan
The Susan Boyle musical I Dreamed a Dream at the Theatre Royal, Newcastle, runs until Saturday. In the Studio on Wednesday and Thursday Next Swan Down the River Might Be Black returns to the region.
National Theatre Connections at Northern Stage from Wednesday to Friday features the Customs House Youth Theatre, Scarborough Youth Theatre, Ingenius Theatre and the Stephen Joseph Youth Theatre with Fuse Theatre.New comedy All the Single Ladies comes to the Mill Volvo Tyne heatre in Newcastle on Friday.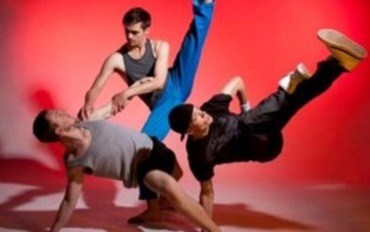 Public Announcement, Dance City's showcase for new dance works, is on Thursday.
Chicago returns to Sunderland Empire from Monday to Saturday.
NTC's 4 WORDS: Love, Life, Longing and Laughter is at Arts Centre Washington on Thursday.
On Thursday The Bare Toed Dance Company brings Fly By Night to the Customs House, South Shields.
A double-bill of Harold Pinter short plays, The Dumb Waiter and The Lover, is at Berwick Maltings on Wednesday, followed by Northern Bites with Hide on Thursday and Friday.
Opera della Luna brings The Merry Widow to the Queen's Hall in Hexham on Tuesday, followed on Wednesday by Northern Bits with The Starship Now Arriving at...
Moscow Ballet la Classique presents Swan Lake at Whitley Bay Playhouse on Wednesday.
All The Single Ladies is at Billingham Forum from Monday to Wednesday.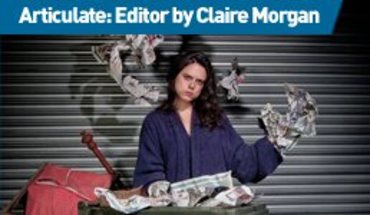 On Wednesday ARC in association with Pink Lane presents Editor at the Stockton venue.
Ben Elton's Silly Cow is at Middlesbrough Theatre from Thursday to Saturday.
Bette and Joan comes to Darlington Civic Theatre from Tuesday to Saturday.
The Vienna Festival Ballet present a Tchaikovsky Gala Evening at the Georgian Theatre Royal, Richmond, on Saturday.
Analogue presents 2401 Objects at Harrogate Theatre on Wednesday and Thursday.