North West venues confront future
Published: 7 August 2020
Reporter: David Upton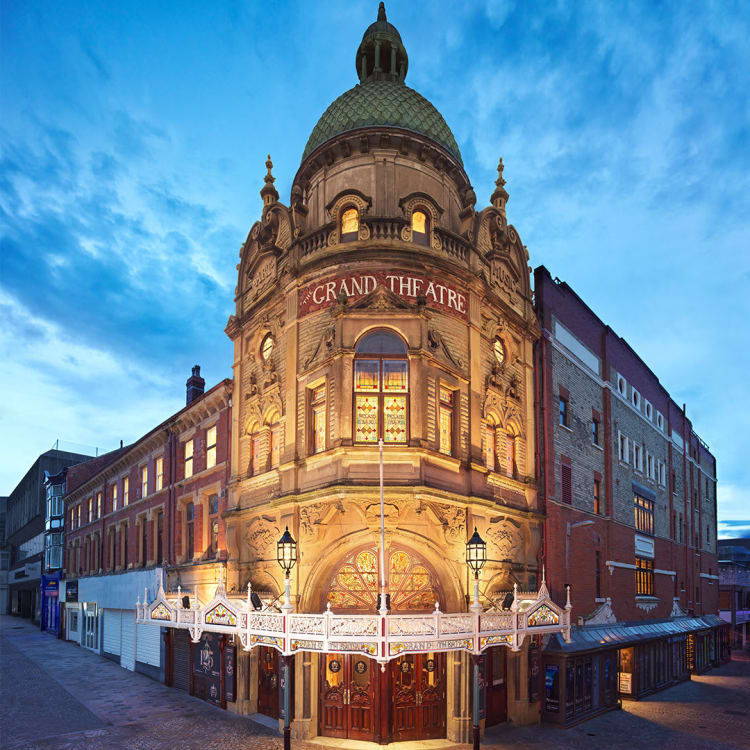 Two major North West venues are confronting difficult choices amidst the continued COVID crisis.
Theatre by the Lake in Keswick has confirmed 38 staff will be made redundant while the Grand in Blackpool has started a consultation process with its own staff.
In both cases, changes to the Government's furlough scheme, alongside social distancing restrictions, meant difficult decisions and decisive action to reduce expenditure.
TBTL director Liz Stevenson and executive director James Cobbold said, "we deeply regret every job loss, but these actions are necessary to ensure TBTL successfully reopens in 2021 and continues to serve its community and audiences. This has been a very difficult process for everyone involved but a reality of the situation that many theatres currently face."
The theatre is looking ahead to a future where it would be able to increase its staffing. For now, a mobilisation team of 12 will plan for the permanent reopening of the theatre next year, and in the meantime find new ways to entertain audiences and engage and support local communities.
The theatre has so far raised nearly £90,000 towards supporting its reopening, largely from one-off donations or customers with bookings converting their tickets to donations.
Theatre by the Lake has received a grant from Arts Council England's Emergency Response Fund and will additionally submit an application for the Government's £1.57 bn package of support to the arts.
In Blackpool, the Grand, which normally earns 91% of its income through sales, has also run a creative learning programme online. But, week by week, the theatre has seen its planned autumn productions either cancel or move into 2021. Pantomime remains on sale but the venue will learn from its producers shortly whether it will go ahead.
Chief executive Ruth Eastwood, explained, "theatres can reopen so long as they adhere to social distancing, implement deep cleans between every performance and, should a performer or staff member be asked to self-isolate for 14 days through track and trace, see that they are obliged to do so. This has made it too financially risky for many producers to invest in the creation of shows to tour to theatres like the Grand.
"In addition, as a 126-year-old heritage building, with narrow corridors, cramped backstage areas, small toilet blocks and limited internal public space, The Grand faces even bigger challenges whilst maintaining financially viable capacity."
Meanwhile the Royal Shakespeare Company has been working with the Grand to reach vulnerable groups in Blackpool and across the UK to explore their hopes and fears in a newly-altered world.
The RSC Learning and National Partnerships team has been working with resort community groups including Liberty Church, Better Start, Friends of Stanley Park and the Landlord and Hoteliers Group, to deliver weekly Zoom community gatherings in which participants are tasked with creating a version of Henry V's great battle speech, "Once more unto the breach, dear friends".
Other community projects include weekly Live Storytime Sessions delivered by RSC actors Georgia Landers, Zoe Lambert and Amanda Hadingue.