Northampton venue generates support for associates
Published: 23 May 2023
Reporter: Steve Orme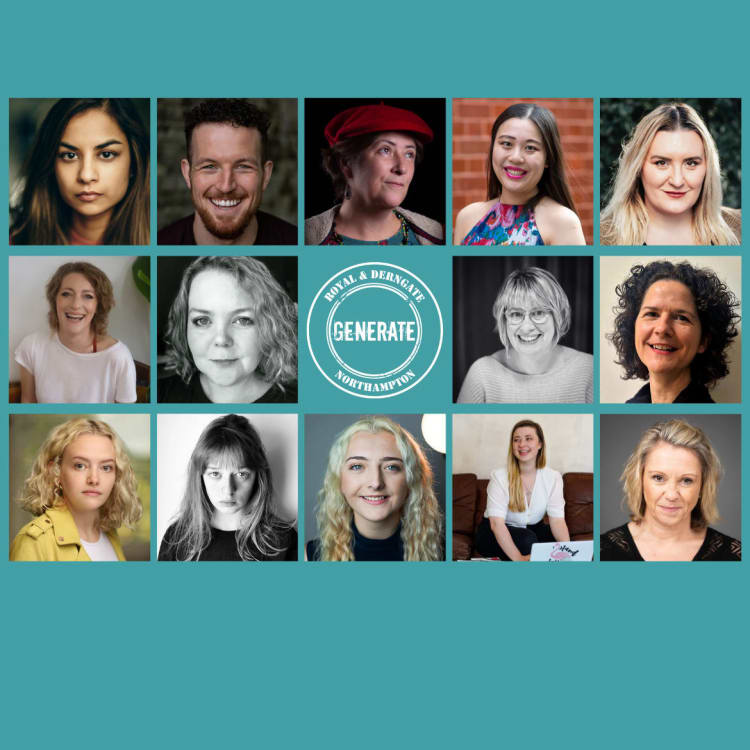 Northampton's Royal and Derngate has announced its latest associate artists and associate producers who will join the theatre's Generate artist development programme from summer 2023.
The associate artists are actor, writer and theatre-maker Subika Anwar, storyteller, theatre-maker and movement specialist Jo Blake, audio theatre writer and maker Rebecca Cockcroft, children's theatre and education specialist Ashley Sean Cook, lighting designer Sam McNern and feminist theatre and digital ensemble company Fur Coat No Knickers.
Joining as part of the first cohort of associate producers are Courtenay Johnson of Carbon Theatre, Natalie Chan, Poppy Hollman, Gemma Knight, Erica Mynard and Caroline Nash.
Royal and Derngate will support them over 18 months with mentorship, rehearsal space, production support, funding and shadowing to help them focus on their career and artistic ambitions. Since 2012, the Generate programme has supported more than 6,000 artists.
Erica Martin, Royal and Derngate's creative learning associate, said, "we're incredibly excited to see the work of each of these artists develop and watch how their ambitions and careers progress.
"We're thrilled this year to have been able to expand the scheme to include up-and-coming producers. It's great that we can continue to grow the support we're able to provide for emerging and established artists."