Not the fairytale ending she expected!
Published: 9 February 2022
Reporter: Peter Lathan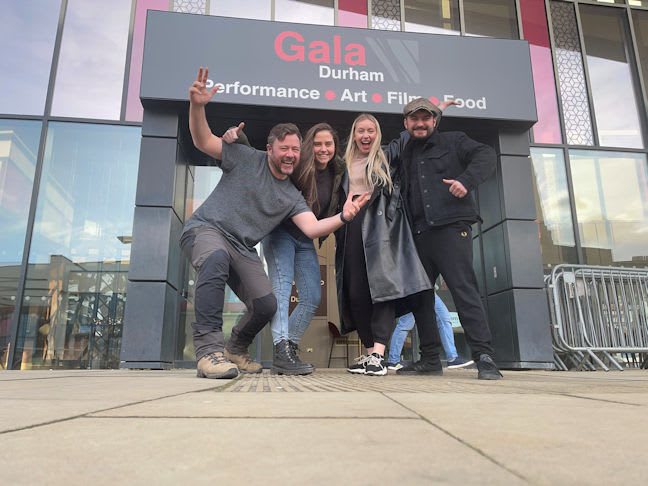 She's a one-parent family living in County Durham with her daughter, Stacey. The teenager is kind and smart but her obsession with an app called SnapTok is ruining her school grades and consuming all her attention. This is not the life Cinderella had looked forward to twenty years ago when she married Prince Charming, nothing like it at all. For a start, she never would have imagined that she would leave her, but he did.
Cinderella's SnapTok, a new play for children and young people from North Tyneside-based Blowin' a Hooley Theatre (The Filleting Machine) and Durham's Gala Theatre shows what life was like twenty years after Cinders married Prince Charming.
"While the title showcases Cinderella, the production is really about her daughter and the struggles she's having as a teenager," says Micky McGregor. "She comes from a deprived family and Stacey is being bullied for the things they don't have. Cinderella steps in and brings in some of her fairy-tale friends to try and alleviate some of the pressure and help the situation but inadvertently makes the situation much worse, but like all good family shows, things work out at the end."
Co-writer and co-director Harriet Ghost adds that the company has done its research on how social media apps can affect young people and have held workshops in schools to make sure the play deals with the real issues that children face every day.
"Although it has a serious side," she says, "it is also a lot of fun with dance routines, lip syncing, jokes and songs."
The play will be performed by Hannah Marie Davis from Bishop Auckland playing the role of Stacey and Kieron Michael from Chester-le-Street playing Cinderella's Fairy Godbrother.
Cinderella's SnapTok is at The Gala on 25 and 26 February at 11:00 and 2:00. It will also be performed in County Durham schools and, during February half term, at Bishop Auckland Town Hall (19), Seaham Library (22), Chester Le Street Library (23) and Newton Aycliffe Library (24).