Nottingham theatre stages hit children's TV show
Published: 8 July 2012
Reporter: Steve Orme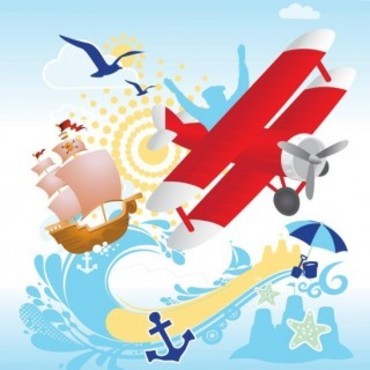 The CBeebies television hit Grandpa in my Pocket will be making its stage debut at Nottingham Playhouse from this week.
This new stage show called Teamwork! taps into themes at the heart of the TV series, such as the playful cross-generational relationship between grandparent and grandchild.
Nottingham Playhouse is producing the show which has an ensemble storytelling technique with song, dance, physicality, puppetry and interaction with the audience.
Teamwork! is directed by Rosamunde Hutt and designed by Nettie Scriven. Kate Edgar is musical director and Matt Dilley music arranger. Roman Stefanski is puppetry consultant.
Mellie Buse and Jan Page, co-founders of Adastra Creative, writers and producers of Grandpa in my Pocket, said, "Nottingham Playhouse has embraced all the core elements of the television series that have made it so popular, and are totally in tune with the brand.
"We have an incredibly accomplished team working to bring the show to life on the stage and believe this will offer a different experience of Grandpa, without losing any of its special magic and charm."
Nottingham Playhouse artistic director Giles Croft and chief executive Stephanie Sirr said, "Everyone at Nottingham Playhouse is thrilled to be creating this first stage interpretation of such a well-loved children's television show.
"We've assembled an outstanding creative team to bring Jason, his grandpa and their friends to the stage; we're confident that this new story, magically brought to life with inspired design, songs, puppetry and an exceptional cast, will delight all fans of Grandpa in my Pocket and also introduce a new audience to the magic of live theatre."
Grandpa in my Pocket runs at Nottingham Playhouse from Friday (13 July) until Saturday, 11 August.