NW Productions
Published: 10 June 2012
Reporter: David Upton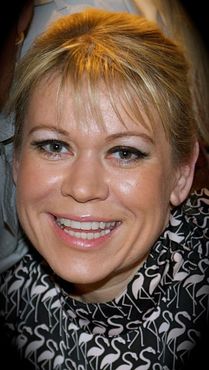 Meet a Liverpudlian family with a heart of gold at St Helens Theatre Royal this week.
Meet the Deans is a play full of warm, Scouse humour and a dollop of drama in each and every day.
Starring and directed by Liverpool actress and star of Channel 4's Shameless, Tina Malone, it features a family full of love, laughter and family banter.
Details: www.sthelenstheatreroyal.com
Celebrated playwright Frank McGuinness's new play, The Match Box, will have its world première in Liverpool at the Playhouse Studio from Thursday to Saturday.
The Match Box is the story of one woman's journey through forgiveness, revenge and redemption, after a family tragedy has far reaching consequences for everyone involved. Details:
Terry Titter's Summer Camp 2012 at Liverpool's Unity Theatre from Thursday to Sunday promises a spicy adult evening of fiery fun!
Details: unitytheatreliverpool.co.uk
MaD Theatre comes to Manchester's 3MT with their new play Gin & Chronic Arthritis from June 13-16.
From the producers of Angels With Manky Faces, Thai Brides and Teacakes and The Demise & Rise of Bunny Lamar this is MaD Theatre Company's latest comedy.
Details: www.threeminutetheatre.co.uk
A small village drama company take over Blackpool's Grand Theatre this week to stage the original play of Blood Brothers, which inspired Willy Russell's hit musical.
It is also hoped that Poulton Drama's ambitious staging could inspire an annual drama festival at the venue. Performances run from Thursday to Saturday.
Details: www.blackpoolgrand.co.uk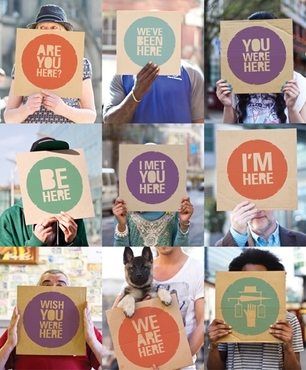 The Library Theatre Company's second site-specific production—after the success of their Dickens Hard Times adaptation inside a Manchester mill—stays equally close to home.
Manchester Lines is written by one of the city's favourite adopted daughters, award-winning poet, playwright and novelist Jackie Kay.
The production takes place on the fifth floor of Number One First Street in Manchester city centre, close to the site of the building which will house the Library Theatre's new home in 2014.
A cast of many familiar TV faces has been assembled for a production that warns of strong language and runs from June 12 to July 7.
Details: www.librarytheatre.com
Could you live life as a Doris Day musical, in constant song? Greg McLaren tried.
He sang his words wherever he was, in meetings, on the street, on the phone, or during radio interviews. The result is a strangely moving and highly original work that investigates a simple transgression of social norms, and how easily the world can become an alien and unusual place.
Find out at the Lowry in Salford next Friday.
Details: www.thelowry.com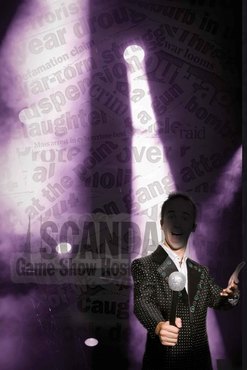 Joe Penhall's dark comedy Dumb Show comes to the Grange Arts Centre in Oldham next week.
It's the grubby black-comic satire about the latest celebrity sting, tapping right into the current question of press morality.
Details: www.coliseum.org.uk
Faro Productions brings an eerie, site-responsive theatrical project to one of Manchester's best-kept secrets, The Portico Library, this week.
Inspired by the architecture of the building and the Library's own Occult collection, Apparition is a new play by Abi Hynes.
Details: www.faroproductions.com
Thinking Out Loud: An Affair to Remember is a series of short pieces written and directed by Rebekah Harrison. It's at the Lass o'Gowrie in Charles Street, Manchester on Monday and Tuesday at 6.30pm, then Monday and Tuesday June 25-26 at 7pm.
Details: 0161 273 6932
Sale in South Manchester comes alive with music, dance, theatre, craft and art with the annual Sale Festival this month.
Details: www.watersideartscentre.co.uk