NW Productions
Published: 8 July 2012
Reporter: David Upton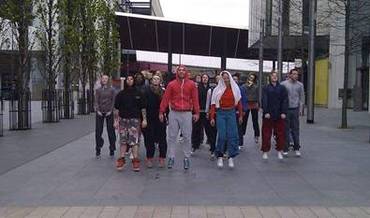 A large contingent of Lancashire dancers takes part in the Big Dance North West Link Up in Liverpool next Sunday. They will be among 1275 dancers from Merseyside, Cumbria, Cheshire, Lancashire and Greater Manchester, aged six to 86, who will perform choreography representing the history and landmarks of their region.
Big Dance is the UK's biggest ever celebration of dance and is one of the highlights of the London 2012 Festival, the culmination of the Cultural Olympiad.
Details: www.bigdance2012.com
The relationship between sport, nationalism and violence is the subject of Sports Play, by Nobel Prize winning author of The Piano Teacher Elfriede Jelinek, which receives its English language premiere at Lancaster University on Wednesday.
Details: www.liveatlica.org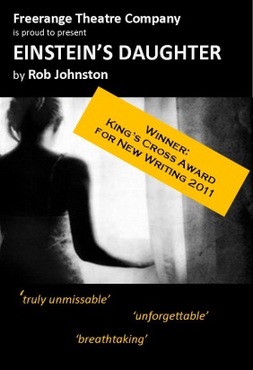 Freerange Theatre Company debuts its production of the award-winning Einstein's Daughter, by Rob Johnston, at Greater Manchester's Fringe Theatre Festival.
Catch it at the Lass O'Gowrie in Manchester next Thursday.
Put a sheen on your satins when Mamma Mia! Voulez Vous returns to the Platform in Morecambe next Friday.
Details: www.lancaster.gov.uk
From Monday to Wednesday the main stage at Blackpool's Grand Theatre will be filled with music, song, dance and comedy from budding primary school performers in the Au Revoir Review.
Details: www.blackpoolgrand.co.uk
Phil Winston's Blackpool-based Theatreworks presents The Works, which gives students a chance to perform in and experience the atmosphere of Blackpool Grand next Friday and Saturday.
It's chance to see the future stars of stage and screen and is usually attended by casting directors, agents and choreographers.
Details: www.blackpoolgrand.co.uk
Fresh from their TV debut on Channel 4's Secret Millionaire, Manchester's MaD Theatre Company is taking the city back to the 60s with their new play, Gin and Chronic Arthritis.
The production will be appearing at Manchester's Lass O'Gowrie next Wednesday, as part of the Greater Manchester Fringe Festival.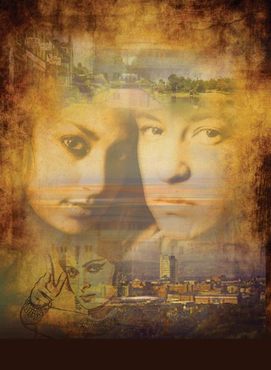 Oldham Coliseum Theatre, temporarily without a home whilst their venue is refurbished, moves outside for the very first time this summer with Star-Cross'd, a brand new, 'unfaithful' re-telling of Shakespeare's Romeo and Juliet.
Oldham-born playwright Ian Kershaw (a writer for Channel 4's Shameless) has updated the story and given the play a decidedly Oldham twist.
Details: www.coliseum.org.uk
Fresh from two West End seasons Showstopper! is on tour this summer and comes to the Lowry in Salford next Thursday.
It's an entirely improvised show in which a brand new musical is created at every performance.
Details: www.thelowry.com