O'Donnell returns to Roche's play at Buxton
Published: 26 June 2023
Reporter: Steve Orme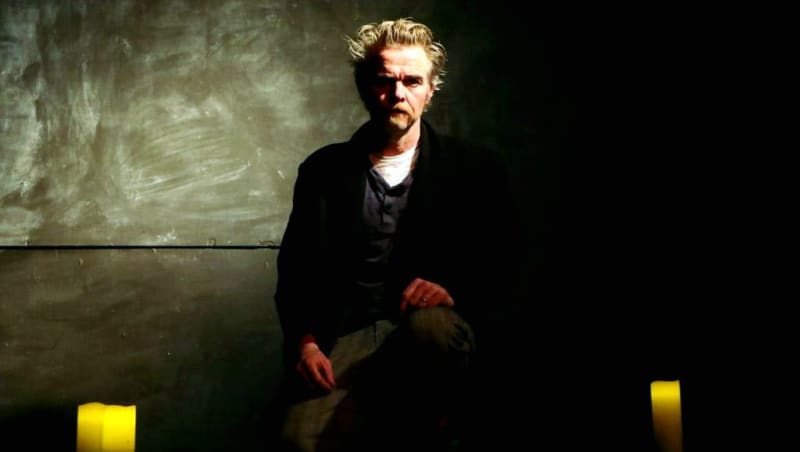 Patrick O'Donnell will perform Dublin writer Stewart Roche's Revenant in a Demons and Dust presentation at Buxton Fringe.
O'Donnell won the Irish Film Critics award at the Dublin International Film Festival for best actor for his performance in The Fading Light in 2010. He also won best international actor for his performance in Tin Can Man at the Sydney Underground Film Festival in 2007. He was nominated for best actor at the Manchester Fringe Festival in 2021 for Revenant.
Roche also directs Revenant which was nominated for the Stewart Parker Award for the best debut play in Ireland in 2013. He has been commissioned by BBC Radio 4 to write Shard which will be broadcast later in 2023.
Revenant involves a man called Carter finding the perfect location to shoot his zombie movie set during the Irish famine—a country house on an island off the coast of Mayo. The only catch is he has it for only three days.
When his lead actor drops out the day before shooting starts, Carter is faced with a difficult decision: pull the plug on his dream project or cast the mysterious Vardell, "an actor of incendiary talent but someone with a dark past that he knows precious little about". As events unfold on set, Carter suspects that he may have made a grave mistake.
Revenant will be performed Underground at The Old Clubhouse on Wednesday 5 July at 5:30PM, Thursday 6 & and Thursday 13 July at 8:30PM and Thursday 20 July at 4PM.